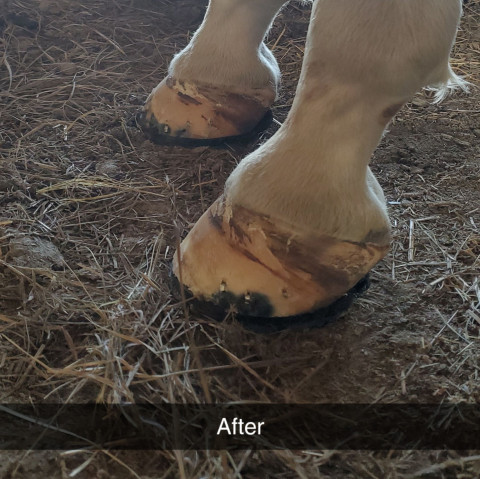 I am a certified graduate of Oklahoma State Horseshoeing School of Ardmore, OK. Over a decade in experience. I treat your equine as if they were my own. I trim and shoe correct and therapeutic shoe and trim also. I am willing to trim or shoe any horse, mule, pony or donkey of any age, gender, discipline, or lameness's. Call to get prices or to ask questions. Thank you! I'm terrible and answer requests on here. I'm sorry.
Specialties
All Breeds & Disciplines
Barrel Horses
Basic Shoeing
Can Trim Goats and Pigs as Well
Clips
Cold Shoeing
Corrective & Lameness Shoeing
Donkeys
Dressage Horses
Eventers
Foals & Young Horses Expertise
Founder Treatment
General Farrier Work
Gentle With The Old Patient With The Young.
Hoof Trimming
Hot Shoeing
If Your Horse Has A Hoof Crack
Laminitis Treatment
Miniatures And Donkeys
Mules
Natural Barefoot Trimming
Navicular Expertise
Performance Horse Barefoot Trimming
Performance Horse Shoeing
Ponies/ Miniatures
Regular Shoes And Trims
Reining & Ranch Horses
Rope Horses
Therapeutic Shoeing
Trimming
Western Pleasure