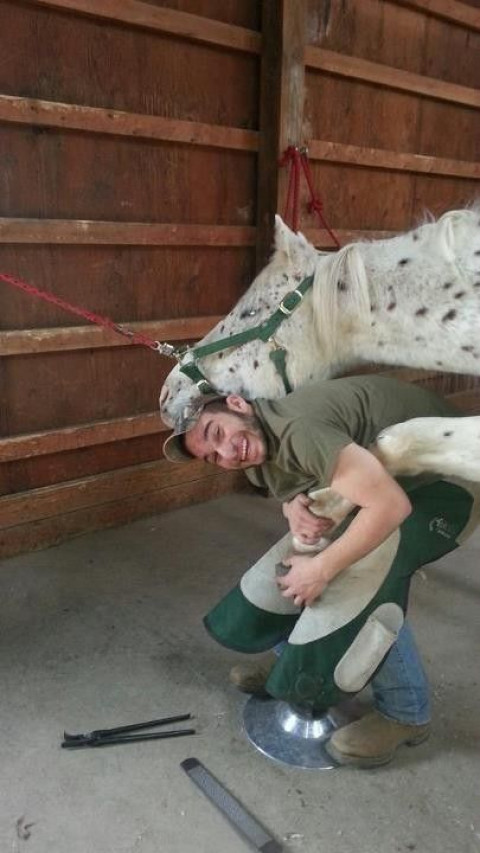 Max Feldman Horse Shoeing just moved to CENTRAL OHIO. Max Graduated from shoeing school first in his class. Originally from New Jersey Max was an accomplished rider in the hunter/jumpers. He then decide he wanted to become a farrier and started apprenticing with local farriers in New Jersey. Max will work with you, your trainer, and vet to come up with the best shoeing plan to fit the needs of your horse. Call today at or send us an email at to schedule your appointment!
Services offered by Max:
Trims
Hot/Cold Shoeing
Performance Shoeing
Handmades
Corrective Shoeing
Specialties
All Breeds & Disciplines
All Soundness Needs
Available For Speaking Events
Barrel Horses
Basic Shoeing
Clips
Cold Shoeing
Corrective & Lameness Shoeing
Dressage Horses
Eventers
Farrier
Foals & Young Horses Expertise
Founder Treatment
Gaited Horses
General Farrier Work
Gentle
Gentle With The Old Patient With The Young.
Glue On Shoes
Good With Horses
Handmade Shoes
Hot Shoeing
Hunter Jumpers
Hunters
If Your Horse Has A Hoof Crack
Laminitis Treatment
Mules
Natural Barefoot Trimming
Navicular Expertise
Outstanding Quality
Patient
Performance Horse Shoeing
Punctual And Honest
Regular Shoes And Trims
Reining & Ranch Horses
Rope Horses
Therapeutic Shoeing
Trimming
Trims
Very Dependable