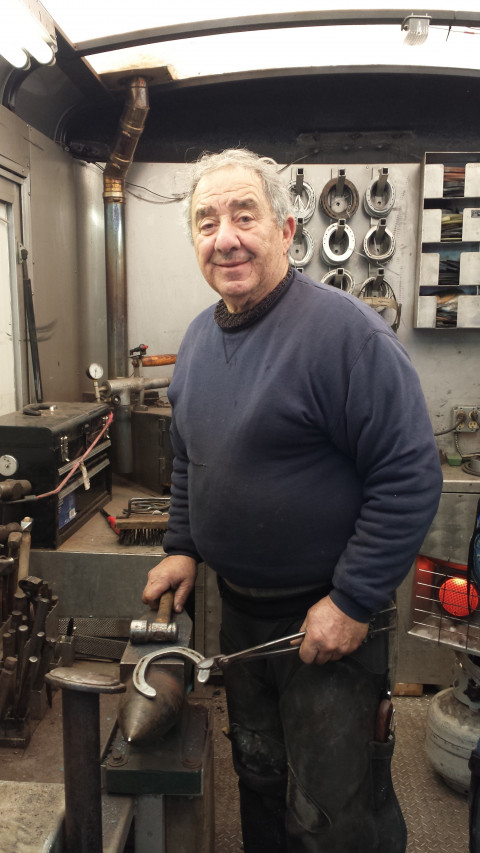 Sonny has 53 years of experience in corrective, therapeutic, and lameness concerns with all breeds and disciplines. Working with hunters, pacers, jumpers, western pleasure, draft horses, and more. Trims and hot shoeing. Very reliable and prompt. Serving eastern Pennsylvania, northern and central New Jersey and it's very easy to schedule an appointment, just call us at 1-
*I have had a horseshoeing and blacksmith school over 40 years. We are currently looking for anyone who is interested in learning beginner and intermediate blacksmithing skills. Blade making, candle holders, and other forged accessories. We teach farriers, horsemanship, handmade horseshoes, and different corrective and therapeutic shoeing. Students learn proper and corrective trimming and horseshoeing.
Specialties
AFA Certified Farrier
All Breeds & Disciplines
All Soundness Needs
Available For Speaking Events
Barrel Horses
Bwfa Cjf
Corrective & Lameness Shoeing
Custom Blacksmithing
Diagnosing Hoof Problems
Donkeys
Draft Horses
Dressage Horses
Farrier
Foals & Young Horses Expertise
Gentle With The Old Patient With The Young.
Glue On Shoes
Good With Horses
Handmade Shoes
Horseshoeing School
Hot Shoeing
Hunters
Jumpers
Laminitis Treatment
Mules
Natural Barefoot Trimming
Navicular Expertise
Performance Horse Barefoot Trimming
Performance Horse Shoeing
Punctual And Honest
Regular Shoes And Trims
Reining & Ranch Horses
Therapeutic Shoeing
Trimming Instruction
Very Dependable
Western Pleasure