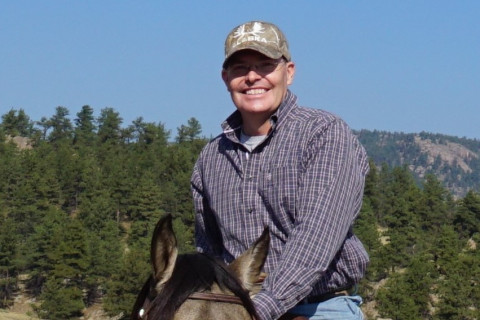 The most important decision that all horse owners make is who their farrier is. Horse shoeing and understanding lameness are a classic engineering problems to solve. Prior to becoming a certified farrier I was a structural engineer. Using my knowledge in engineering and design, coupled with my experience as a horsemen and professional farrier, I'll help you make a more informed decision regarding your horse's hoof care needs.
I'm certified by the Equine Lameness Prevention Organization (ELPO). Understanding what is healthy/normal to what is distorted and unhealthy are some of the things that I focus on as a farrier. I will spend time with you discussing the mechanics of the hoof and the movement and placement of the hoof as it strikes the ground. I will review the parts of the hoof; external and internal that are required to function properly to promote a healthier, sounder, and more efficient horse. We'll discuss balance and why it matters.
If you have a horse that seems clumsy, trips, stumbles, forges; these are all classic signs that you may have a hoof related issue to solve. I can help you understand what's going on.
I look forward to hearing from you and discussing your horse's hoof care needs.
Specialties
All Breeds & Disciplines
All Soundness Needs
Available For Speaking Events
Barrel Horses
Basic Shoeing
Cold Shoeing
Corrective & Lameness Shoeing
Dressage Horses
Eventers
Farrier
Foals & Young Horses Expertise
Founder Treatment
Gaited Horses
Gentle
Gentle With The Old Patient With The Young.
Good With Horses
Hoof Trimming
Horsemanship
Hot Shoeing
Hunters
Laminitis Treatment
Mules
Natural Barefoot Trimming
Navicular Expertise
Outstanding Quality
Patient
Performance Horse Barefoot Trimming
Performance Horse Shoeing
Punctual And Honest
Regular Shoes And Trims
Reining & Ranch Horses
Rope Horses
Structural Analysis
Therapeutic Shoeing
Trimming
Trimming Instruction
Very Dependable
Western Pleasure