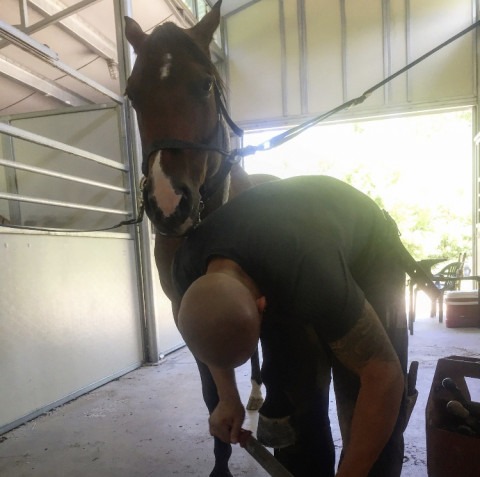 At Schwan's Farrier Service, We take a holistic approach towards trimming and shoeing in a noninvasive gentle way. We have a strong emphasis on barefoot trimming. We also come from a background of shoeing for corrective or supportive purposes. Check us out on facebook https://www.facebook.com/Schwans-Farrier-Service-10261/
About the Farrier: Alex has been trimming and shoeing since 2006.
He has a background working with horses since a young age logging in the woods of NNY with a team of Belgians.
He apprenticed to Corrective farrier Francine Roch out of Maine for 2.5 years and was introduced to shoeing large warm-bloods& hunter jumpers.
Since then he has worked all over New England trimming and shoeing .
Clinics & Continuing Education : 2013 International Hoof Care Summit,
Clinic by Mike Wildenstein 4/27/2013