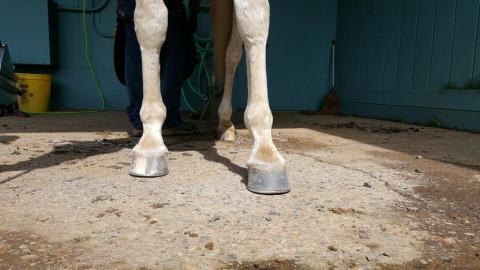 Phone:
*Please leave a message, whether you call or text. This is the best way to contact me. Messages through this site have been lost before, so I do not consider this reliable.*
Trimming and shoeing services to the Wiregrass and surrounding area. Southeastern AL and FL panhandle, possibly southwest GA.
I believe in taking the time needed to achieve a good, balanced trim and shoeing job. While there is no stopping the effects of time and wear, proper routine hoof care can extend the longevity of your equine partner so you may enjoy many more miles together.
I am continually expanding my education every year through clinics and seminars that present and discuss the latest on hoof care science and discoveries. Continuing education credits keep knowledge up to date and introduces new skills and techniques, and improves upon old skills.
Education is important for both the skilled practitioner and the horse owner, and I welcome questions about the hoof health of your horse.
I am also available to speak to local saddle/pony clubs, 4H.