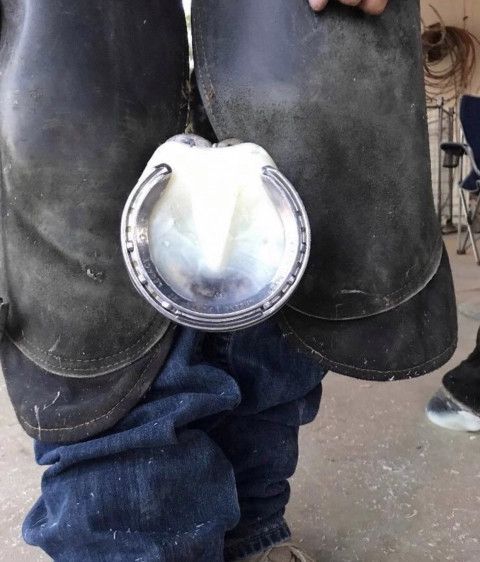 Certified Journeyman Farrier with 28 years experience located near the Saratoga area. I have worked on all types of horses from thoroughbred, western pleasure , halter horses to hunters/jumpers, endurance, polo horses throughout my career. For years I was based out of Ocala, Florida with a thriving business there until I received an offer to shoe horses in Dubai in the mideast, and I have worked there for the last 7 years. Now my home base is 18 min outside of Saratoga Springs . Call or Email to make an appointment for a consultation or questions Services offered are as follows :
# call or text Shawn Mullis
General Shoeing
Corrective Shoeing or Trimming
Sales Prep and Foal Trims
Consultations
Specialties
All Breeds & Disciplines
All Soundness Needs
Barefoot
Barrel Horses
Basic Shoeing
Boot Fitting
Clips
Cold Shoeing
Corrective & Lameness Shoeing
Corrective Shoeing
Corrective Trims For Young Thoroughbreds
Correctve
Donkeys
Draft Horses
Dressage Horses
Equimold Podiatry System
Eventers
Farrier
Foals & Young Horses Expertise
Formahoof Podiatry System
Founder Treatment
Gaited Horses
General Farrier Work
General Shoeing
Gentle
Gentle With The Old Patient With The Young.
Glue On Shoes
Good With Horses
Hoof Cracks
Hoof Resection
Hoof Trimming
Horseshoeing
Hot Shoeing
Hunters
If Your Horse Has A Hoof Crack
Lamimitis
Laminil
Laminitis Care
Laminitis Treatment
Miniatures And Donkeys
Mules
Natural Barefoot Trimming
Navicular Expertise
Outstanding Quality
Performance Horse Barefoot Trimming
Performance Horse Shoeing
Ponies/ Miniatures
Punctual And Honest
Regular Shoes And Trims
Reining & Ranch Horses
Rope Horses
Sales Prep
Sound Horses
Therapeutic Shoeing
Thoroughbred
Trimming
Trimming Instruction
Trims
Very Dependable
Western Pleasure