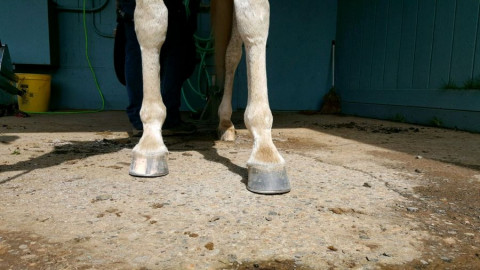 Please contact me directly via text at the given phone number for any inquiries, as this is the most reliable way to get a hold of me. I do not check this site often.
Text your name, needs, location, any current issues with any hooves, and number of horses, and I will get back to you as soon as possible. Understand that I am busy, and it may be a few weeks before I can get out to do your horses, so plan ahead.
Currently offering trimming services in the southeast Michigan area.
Providing quality work and balancing the equine hoof.
I place emphasis on continuing education, and understanding equine limb anatomy and function.
Horse care is a partnership between owner, farrier, and vet to provide the best care for your animals.
Trims start at $50 w/cash discount or $55 credit. This includes in-area trip charge and trim service.
Outside of service area will have an additional trip fee.
Prices subject to change.
Member of the American Association of Professional Farriers.