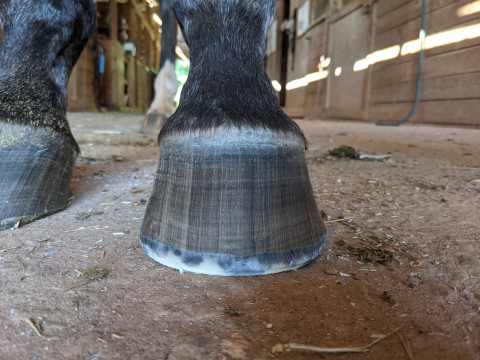 My name is Jonni Jump i am a natural barefoot trimmer.
My business name is Naturally Sound Hoofcare.
I take a special interest in founder and laminitic horses.
I believe that if we try to mimic the wild horses foot, diet and terrain we will have a lifelong partner and companion that will be at it's full potential!
Reasonable rates if it's within 50 miles from newton county.
Horses or large ponies $50
Mini horses or donkeys $40
Goats and mini pig trims offered aswell.
Discounts for more than 5 or 501c3
Please feel free to contact me.
Happy trails
Jonni jump
Naturally Sound Hoofcare
Specialties
All Breeds & Disciplines
All Soundness Needs
Boot Fitting
Donkeys
Draft Horses
Foals & Young Horses Expertise
Founder Treatment
Gaited Horses
Gentle
Gentle With The Old Patient With The Young.
Glue On Shoes
Good With Horses
Hoof Cracks
Hoof Trimming
Laminitis Treatment
Miniatures And Donkeys
Mules
Natural Barefoot Trimming
Navicular Expertise
Outstanding Quality
Patient
Performance Horse Barefoot Trimming
Ponies/ Miniatures
Punctual And Honest
Therapeutic Shoeing
Trimming
Trimming Instruction
Very Dependable