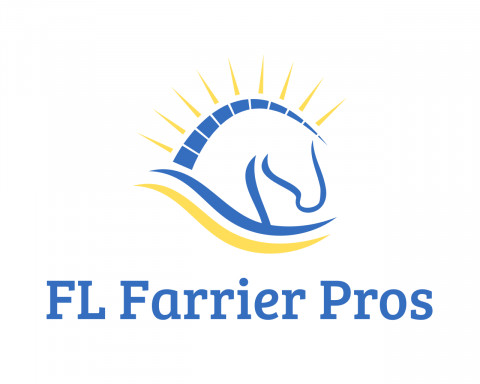 My name is Renan Sauer. I own and operate Florida Farrier Pros. I can assist with all of your horse's hoof trimming and shoeing needs. I am an experienced, gentle and caring farrier. I've achieved a Certified Journeyman II farrier by WBFA and I am an approved National Horse Farriers Partner.
I thoroughly enjoy working with owners who are as passionate as I am, about the care, performance and health of their horses and who are committed to their horse's maintenance through regular service. I maintain a regular service schedule, allowing me to provide the highest quality of service to you and your horse. My pricing is competitive and based on the work required to keep top health, comfort and performance. There are currently over 200 Horses under my regular care from a variety of different backgrounds, from Grand Prix dressage horses to young breeding stock all ages and every possible conformation. As a dedicated student of equine anatomy, a firm believer in continuing education, and corrective work, I enjoy helping any horse in need of skilled farriery. Whether performance horses or pets, they all win my dedication and have my heart. When necessary, I work well with vets, and take a reflective and consultative approach to anything I discover in a horse's hooves that may seem unusual, or may require additional insight or care.
I look forward to caring for your horses too.
Specialties
All Breeds & Disciplines
All Soundness Needs
Available For Speaking Events
Barrel Horses
Basic Shoeing
Clips
Cold Shoeing
Corrective & Lameness Shoeing
Custom Blacksmithing
Draft Horses
Dressage Horses
Dressage Horses.
Eventers
Foals & Young Horses Expertise
Founder Treatment
Gaited Horses
General Farrier Work
Gentle
Gentle With The Old Patient With The Young.
Glue On Shoes
Handmade Shoes
Hoof Resection
Hot Shoeing
Hunters
Jumper
Laminitis Treatment
Mules
My Name Is Renan Sauer. I Have Been Shoeing Horses Professionall
Natural Barefoot Trimming
Navicular Expertise
Outstanding Quality
Performance Horse Barefoot Trimming
Performance Horse Shoeing
Punctual And Honest
Race
Regular Shoes And Trims
Reining & Ranch Horses
Rope Horses
Therapeutic Shoeing
Trimming
Trimming Instruction
Very Dependable
Western Pleasure