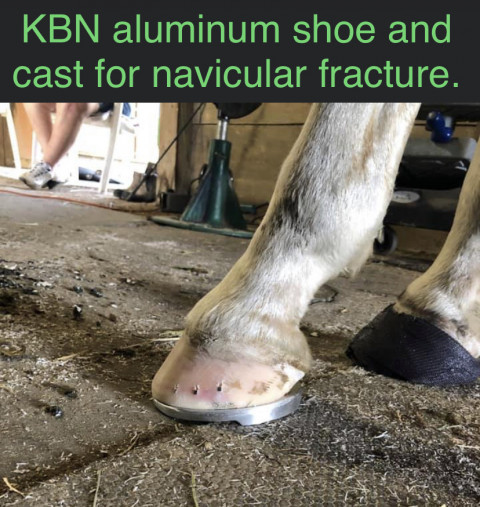 SPECIALIZING IN LAMENESS PROBLEM SOLVING
Texas horse friends! Introducing :
Richard Armentrout APF-I, CJF.
Now available by appointment for lameness consultations in the Austin TX and surrounding area. If you are outside of Liberty Hill please contact me directly.
equinepemf @ Gmail
I will consult with you , your Farrier and veterinarian!! I am happy to work independently as well if you do not already have a team in place.
Focus Areas :
▶️ Successful treatment of Founder (all stages). Have you lost hope for recovery ? Give Richard a call for a second/third opinion.
▶️ Unexplained lameness problem solving. Does your horse just "feel off" but no one is able to determine a cause ?
▶️ Is your horse suffering from navicular pain with no resolution? Richard may have a therapeutic solution.
▶️ Has your horse been diagnosed with hoof canker ? Have previous treatments been unsuccessful?
▶️ Also offering PEMF therapy and body work for enhanced performance.
Richard Armentrout, is a Certified Journeyman Farrier with 15 years experience. He is also Accredited as a Professional Farrier through the AAPF( Association of Professional Farriers).
Richard recently had the honor to be a 2018
WORLD EQUESTRIAN GAMES FARRIER!!
Richard believes continuing education is the key to success in this field. He continues to strive for excellence by exceeding over 50+ CE's annually by attending clinics and conferences all over the country. He also obtains separate CE's as a mentor to other Farriers. You can visit his profile here. https://mms.professionalfarriers.com/members/directory/profile_aapf.php?mid=979565877
Richard has interned with the renowned International Hall of Fame Farrier , Esco Buff PhD, APF-I, CF to learn how to successfully treat laminitis and founder. He also is trained in identifying and addressing body imbalances in Limb Length Disparity cases.
✅Richard has studied Equine Chiropractic for the lay person with Dr. Kamen, in order to better understand body imbalances. He delivers a holistic approach to each case by taking a step back and looking at the whole horse not just the foot or leg.
✅Richard has 4+ years experience as an EquiPulse PEMF practitioner. PEMF ( pulsed electro-magnetic field therapy) is a non-invasive therapy that has dramatic impact on soft tissue healing and injury prevention by helping to increase circulation and reduce chronic inflammation. He provides PEMF sessions and is also happy to discuss equipment purchasing for your private barn or training facility.
✅Richard works in cooperation with you the client, your Veterinarian and Farrier as well as chiropractor and other equine professionals to ensure a positive outcome. He is happy to take as much time as needed to answer all your questions, provide a treatment plan and discuss with you supplementation, proper nutrition, and hoof care.
Call today to schedule your consultation!!
Visit Richards social medial pages here.
https://www.facebook.com/equinepemf/
https://www.facebook.com/holistic.equine.services/
Specialties
All Breeds & Disciplines
All Soundness Needs
Available For Speaking Events
Corrective & Lameness Shoeing
Dressage Horses
Equipulse Pemf, Thermal Imaging
Farrier
Foals & Young Horses Expertise
Founder Treatment
Glue On Shoes
Hoof Resection
Laminitis Treatment
Miniatures And Donkeys
Navicular Expertise
Outstanding Quality
Patient
Pemf ( Pulsed Electro-Magnetic Field) Therapy
Performance Horse Shoeing
Therapeutic Shoeing
Very Dependable