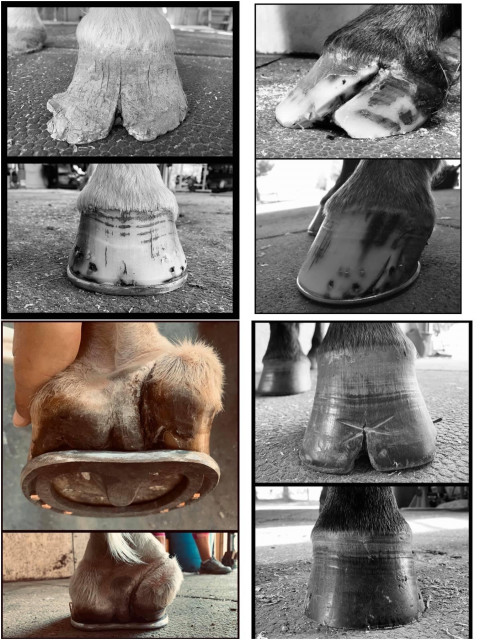 Wilkinson Farrier Services is a full service farrier facility located in Harrison, Arkansas.
✅ American Farrier's Association Certified Journeyman Farrier
✅ 30 years Experience
✅ AFA & MAPF Member
✅ OHS Graduate
▪️Evaluations
▪️General Care
▪️Therapeutic
▪️Corrective
▪️Specialty
▪️Performance Enhancement
▪️Barefoot and Easyboot Consultant & Distributor
▪️Formahoof Equimold Podiatry System
▪️Kinesiology Taping
▪️Veterinarian Referral
▪️Farrier Consult
?Cracks
?Thin Soles
?Thin, Flaky, Damaged Hoof Wall
?Thrush
?White Line Disease
?Navicular
?Laminitis/Founder
?Sheered, Contracted, Underrun Heels
?Pedal Osteitis
?Ringbone
?Sidebone
?Abscess
?Fractures
?Tendon/Ligament Injury/Strain
☎️ Call, Text, or Message for booking and/or more information
⚠️ HAUL INS WELCOME. Unfortunately due to the volume of horses we service and time restraint we no longer travel offsite. We are however, still scheduling appointments at our facility. Evaluations welcome.
Feel free to check out our Facebook page for more information. ??????
https://m.facebook.com/WilkinsonFarrierServices/
Specialties
AFA Certified Farrier
All Breeds & Disciplines
All Soundness Needs
Available For Speaking Events
Barrel Horses
Basic Shoeing
Boot Fitting
Clips
Corrective & Lameness Shoeing
Custom Blacksmithing
Donkeys
Dressage Horses
Eventers
Farrier
Founder Treatment
General Farrier Work
Gentle
Gentle With The Old Patient With The Young.
Glue On Shoes
Good With Horses
Handmade Shoes
Hoof Cracks
Hoof Resection
Hoof Trimming
Hot Shoeing
Hunters
If Your Horse Has A Hoof Crack
Laminitis Treatment
Miniatures And Donkeys
Mules
Navicular Expertise
Outstanding Quality
Patient
Performance Horse Barefoot Trimming
Performance Horse Shoeing
Ponies/ Miniatures
Punctual And Honest
Regular Shoes And Trims
Reining & Ranch Horses
Rope Horses
Therapeutic Shoeing
Trimming
Trimming Instruction
Very Dependable
Western Pleasure