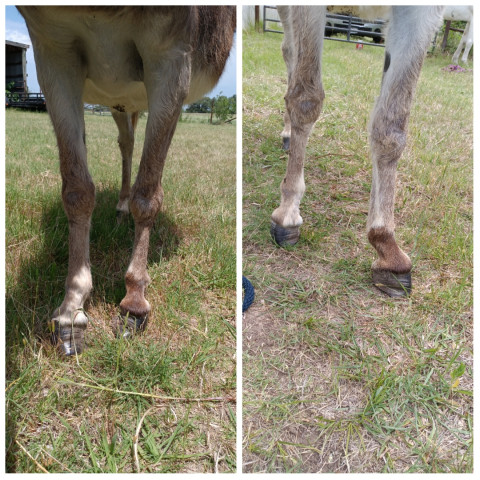 Serving North Central Texas and the surrounding areas.
Cold and corrective shoeing.
Will trim goats, ponies, donkeys or horses.
Experience with laminitis/founder.
Will work with skittish, wild or naughty donkeys (trim, train and/or domesticate.)
Patient with the young and old.
Reliable and easy to communicate with.
This website does not allow me to see your contact info so if you want to contact me, give me a call or text-
94zero8593667
Or email me at theabyssstaressback @ gmail.com
Or send me a message on facebook
Http://www.facebook.com/GypsyHarrisonFarrier
Specialties
All Breeds & Disciplines
Basic Shoeing
Cold Shoeing
Donkey Training for Farrier and General Handling
Donkeys
Farrier
Foals & Young Horses Expertise
Founder Treatment
General Farrier Work
Gentle
Gentle With The Old Patient With The Young.
Glue On Shoes
Good With Horses
Highly Recommended for Difficult Donkeys
Hoof Cracks
Hoof Resection
Hoof Trimming
If Your Horse Has A Hoof Crack
Laminitis Treatment
Miniatures And Donkeys
Mules
Natural Barefoot Trimming
Patient
Ponies/ Miniatures
Punctual And Honest
Regular Shoes And Trims
Skittish Donkeys
Trimming
Very Dependable
Wild Donkeys