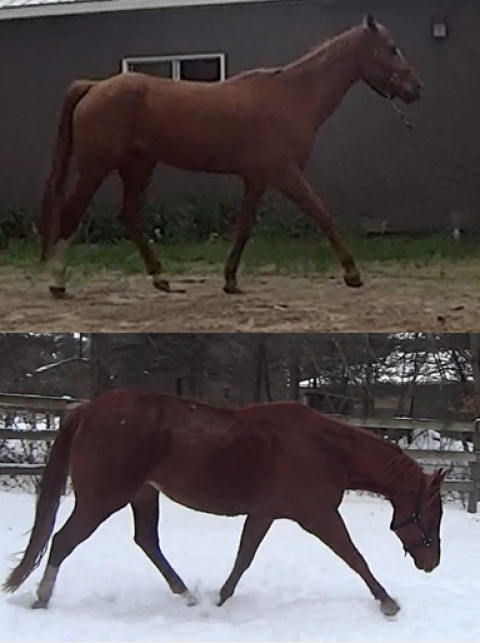 Holistic approach to help horses, donkeys and minis overcome issues such as founder, navicular and club foot. Also transition to barefoot and maintenance trims. Gentle with old guys, patient with babies and sensitive equines.
Certified by the Equine Sciencs Academy and the American Hoof Association. Also a professional member of the International Association of Animal Massage and Bodywork - certified in massage therapy, training, nutrition, kinesiotaping and neuro-myofascial release.
I focus on the whole horse and include nutrition and bodywork in my approach.
$53 for the first trim, $43 afterwards - taxes and travel included. Group pricing for 3 horses or more. Hawkesbury - Alexandria - Lancaster area.
Feel free to contact me if you have any questions, I'll be happy to answer them!
Specialties
All Soundness Needs
Donkeys
Founder Treatment
Gentle
Gentle With The Old Patient With The Young.
Good With Horses
Hoof Cracks
Hoof Trimming
Laminitis Treatment
Miniatures And Donkeys
Mules
Natural Barefoot Trimming
Navicular Expertise
Performance Horse Barefoot Trimming
Ponies/ Miniatures
Punctual And Honest
Trimming
Very Dependable