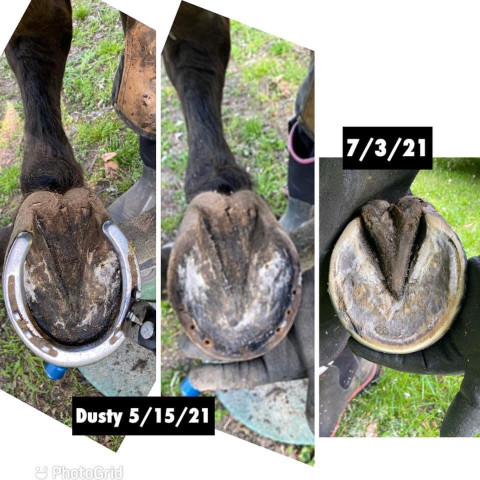 Two,six,nine,eight,seven,six,eight,three,six,four
Must leave a number to contact you in your message/ or just text me at
I'm also a certified Forma Hoof applicator
I'm a Certified Whole Horse Hoof Care practitioner . Offering barefoot trims, Hoof Armor, Rehab, glue on shoes and boots, casting , Flex hoof boot fitting and more.
Amelia DiStefano - DiStefano Hoof-care
Serving -Dowagiac, Cass, Watervliet, Decatur, Caloma, much of Southwest Michigan, Kalamazoo, St Joseph and surrounding area's including some Northern Indiana. Contact and see if I go your way!
Text is best
Text or call for pricing and appointments
Specialties
All Breeds & Disciplines
Boot Fitting
Corrective & Lameness Shoeing
Donkeys
Draft Horses
Farrier
Foals & Young Horses Expertise
Gentle
Gentle With The Old Patient With The Young.
Glue On Shoes
Goats and Alpaca Too
Hoof Cracks
Hoof Trimming
Laminitis Treatment
Mules
Natural Barefoot Trimming
Patient
Performance Horse Barefoot Trimming
Ponies/ Miniatures
Trimming
Very Dependable