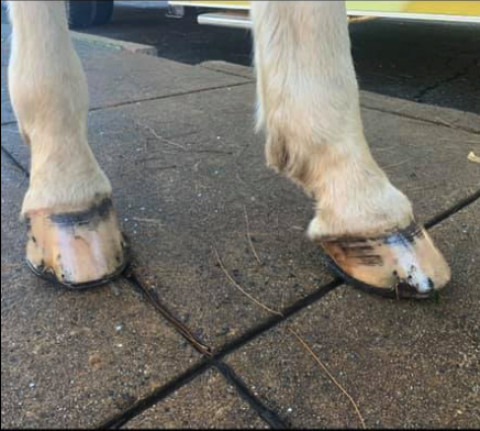 Andrew Sherman Farrier Service is small, veteran-owned, family business providing farrier services to the greater Southwest Florida area; Lee, Charlotte, Hendry, Glades, Collier, Sarasota, and Desoto County. Services available include but aren't limited to; balanced hoof trimming, cold and hot horseshoeing, vet consultations, and modern material applications. We're honored to provide service to all the horse, donkey, pig, and goat lovers in the area seeking an honest, caring, knowledgeable hand.
I was assigned to the US Army Old Guard at the Arlington National Cemetery in Arlington, Virginia. In the Old Guard is were I spent three years as a member of the highly esteemed Cassion platoon, responsible for conducting funeral services while on horseback. Additionally, I was one of only two farriers in the Army, giving me the responsibility for the upkeep and care of all the horses; shoeing, trimming and cleaning.
Thank you for considering Andrew Sherman Farrier Service for your hoof care needs!
239_994_9930
andrewshermanfarrier @gmail.com
andrewshermanfarrier.com