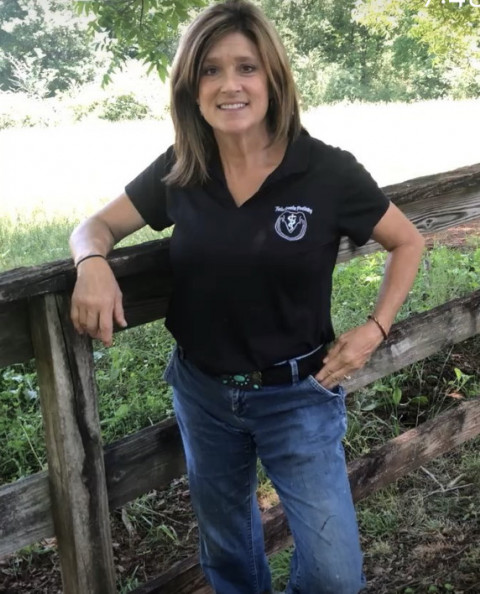 What is the Twin Creeks Podiatry mission?
At Twin Creeks Podiatry, we have the goal to provide each horse, owner, and professional that comes to us seeking soundness, the best care and guidance possible. To achieve this it takes a team approach to care for each case. We are constantly growing our knowledge and adding to this team to provide the best care we can in our corner of the South East right here in Auburn, Alabama.
Debra Taylor's passion is equine podiatry – the professional study, care, and treatment of the foot. Dr. Taylor's interest lies in discovering methods to readjust the load of a foot to promote healing. Understanding the mechanics of blood flow, weight distribution, and local anatomic structures of a healthy foot compared to that of a laminitic foot will allow for treatment management options to be developed to improve the prognosis of horses suffering from laminitis.
We have just partnered with Destiny Goble CEMFT, of Elevated Equine Solutions. With this merger, we now have a full time Hoof Care Rehabilitation Specialist who is also a Certified Equine Massage Therapist.
Our passion lies in helping horses from the ground up and giving them the opportunity to put their best foot forward. We have the ability to care for your horse from a Veterinarian and Hoof Care Provider position.
Advanced hoof care with the whole horse in mind, what do we offer?
Veterinarian, podiatrist guided hoof care
Diagnostic radiographs for precision
Diet and nutrition consultations
Metabolic blood testing for Cushings, IR, Iron, etc
Laminitis/Founder guidance and treatment
FormaHoof provider
Easy Care Dealer and boot fit
Glue on composites and casting
Equine Massage Therapist available
Advanced knowledge on how to keep horses sound
We are primarily a haul in office, meaning the majority of our clients haul to our facility. This maximizes our ability to be efficient and thorough as possible while we walk you through your horse's rehabilitation process.
Specialties
Barefoot Trim Philosophy
Boot Fit
Digital Ultrasound & Xrays
Easy Care Dealer
Equine Lameness Evaluation & Treatment
Equine Massage Therapy
Equine Podiatry
Equine Rehabilitation
Equine Vet
Equine Veterinarian
Formahoof
Hands on Formahoof Training
Hoof Care With Sedation If Needed
Hoof Casting
Horse Health Care
Kinesiology Tape
Metabolic Diagnostics
Mobile Radiology & Ultrasound
Natural Hoof Care
Navicular Syndrome
Negative Palmar and Plantar Angle
On Site Clinics
Onsite Massage Therapy
Pre-Purchase Exams
Preventive Medicine
Radiograph Guided Hoof Care
Ride Along Mentorships
Venogram
Whole Horse Approach