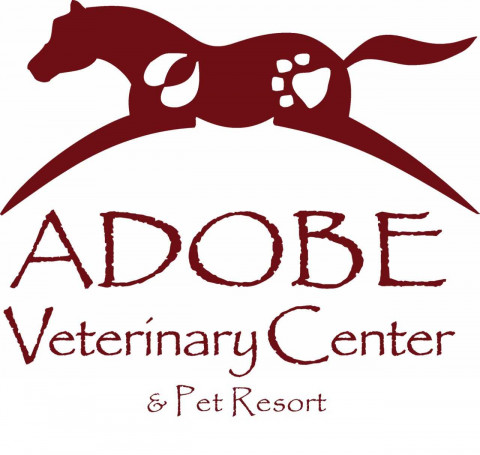 Our practice is unique in that we provide medical care to multiple species in the greater Tucson, Sahuarita, Sonoita, Tubac, Tumacacori, Green Valley, Benson, J6, Miscall, 3 points, Picture Rocks, Avra Valley, Oro Valley, Catalina, Vail, Corona De Tucson, Duval and surrounding areas. Adobe has four veterinarians who specialize in the care of horses, livestock, & pot belly pigs with 65 years' combined experience. Our services include but are not limited to: preventative care, emergency services, chiropractic care, surgery, advanced dentistry, in-house laboratory diagnostics, x-rays, ultrasound, and lameness exams.
Adobe Veterinary Center has been providing compassionate and quality veterinary care in Tucson and surrounding communities since 1979. Our veterinarians have over 65 years of combined experience to offer your animals. Each year our veterinary team attends over 150 hours of continuing education to provide your animals with the most current medical and surgical care they deserve.
If you need to board your pets while you are away, provide them with a home away from home at our pet resort. Please stop by for a guided tour of our state-of-the-art facilities and check out our pet resort for your pet's next staycation.
Specialties
24/7 Emergency Care
Artificial Insemination (AI) Services
Colic
Critical Care
Dermatology
Digital Endoscopy And Gastroscopy
Digital Ultrasound & Xrays
Equine Chiropractic
Equine Endoscopy
Equine Lameness Evaluation & Treatment
Equine Ophthalmology
Equine Podiatry
Equine Rehabilitation
Equine Vet
Equine Veterinarian
Extractions
Foal Care
Foaling
Foaling Mares
General Medicine
General Surgery
Haul in Facility
Horse Health Care
In House Laboratory
Internal Medicine
Joint Injections
Lameness Exam
Mobile Advanced Equine Dentistry
Mobile Radiology & Ultrasound
Pre-Purchase Exams
Preventive Medicine
Radiographs
Reproductive Services
Routine Surgery
Routine Veterinary Care
Sport Horse Medicine
Tear Duct Flushing
Ultrasounds
Vaccinations & Coggins
Wellness Care