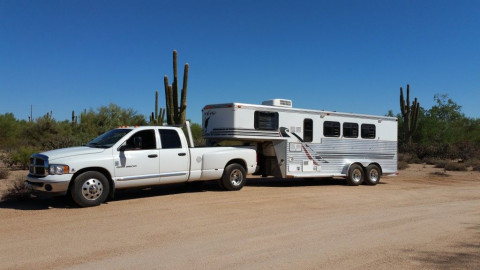 Carrots Equine Transport. A family run business based in Ventura County. We do Western United States Horse Transport. Including local runs for vet emergency & Rescue. Please feel free to call for a quote. DOT compliant. If there's anything I can help you or your organization with please contact me anytime.
Specialties
4 Horse Gooseneck
Box Stalls Available
Call Us For Your Transportation Needs.
Cross Country & Long Hauls
Dependable Transportation To Shows
Door To Door Service Available
Emergency Transport to Vets
Experienced Horseman Are The Drivers
Foal Transport
Geriatric & Broodmare
Ground Transport to Equine Air Transport
Horse Boarding
Horse Hauling
Horse Racing
Horse Transportation
Local Transports
Mare Transport
Multiple Horse Discounts
Multiple Horse Transport
Neighborhood Events
Parades
Pleasure Rides
Private Horse Transportation
Race Track Relocation
Regional Transport
Small Equine
Small Livestock Welcome
Stallion Transport