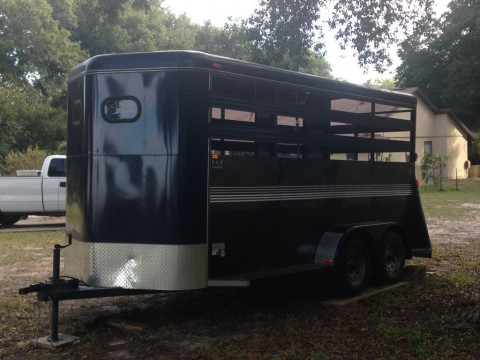 3 horse slant load
~2012 Bee 3 Horse Trailer, bumper pull, excellent condition. Easily hauls one, two or three horses. Slant load, step in, Large dressing/tack room. Power brakes. Rubber mats on floor, Stall Dividers. VERY SAFE And Solid trailer, Hauls like a dream. Rents for $100/day.
~~WE are very customer oriented. Check out our Facebook Page-JayCee Horse Trailer Rentals
~Must have valid vehicle liability insurance. You provide the Towing Vehicle /Truck .Security deposit is required at time of rental.
You don't need to own a horse trailer, when you have a daily rental available. Discount for multi day rentals, reply interest by email or phone
Specialties
2 Horse Bumper Pulls
3 Horse Bumper Pull Horse Trailer For Rent
Call Us For Your Transportation Needs.
Horse Transportation
Local Transports
Multiple Horse Transport
Private Horse Transportation