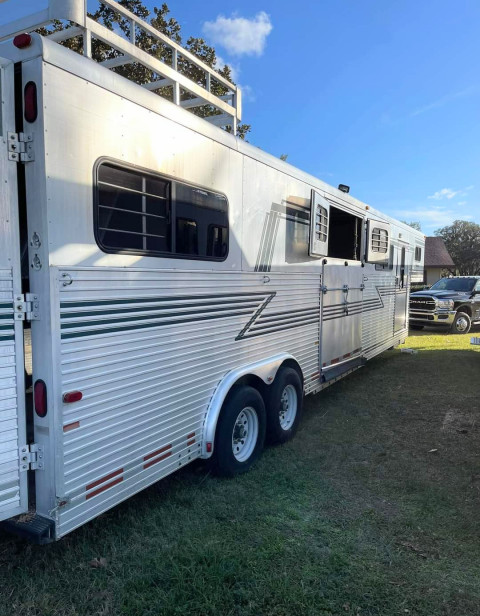 I'm a legal license hauler, carrying commercial insurance for hauling for commodity. My company has been in business 9 years we are based out of Florida and Arizona we run Nationwide also in state transports available. We have five star reviews. We haul anything from your backyard ornament to your grand prix jumper. We also carry your Dot and motor carrier number.
Specialties
Box Stalls Available
Call Us For Your Transportation Needs.
Check Us Out On Facebook
Constant Monitoring On The Horses
Cross Country & Long Hauls
Custom Horse Transport
Dependable Transportation To Shows
Door To Door Service Available
Emergency Transport to Vets
Experienced Horseman Are The Drivers
Full Care
Geriatric & Broodmare
Horse Hauling
Horse Shows
Horse Transportation
Horses
Local Transports
Multiple Horse Discounts
Multiple Horse Transport
Neighborhood Events
Private Horse Transportation
Small Livestock Welcome