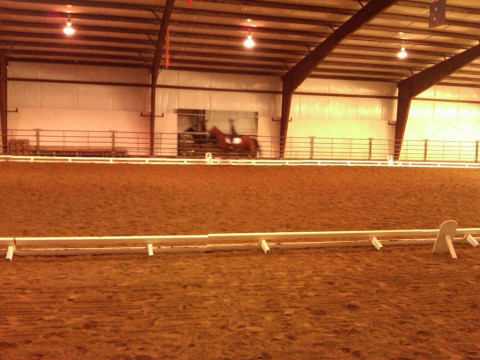 Indoor and outdoor arenas. Turnout in paddocks or pastures. Round pen, riding trails from barn. 100 x 250 indoor arena and large outdoor. Beautiful,clean, gated and secure. Fun people.
Full care, pasture board in three large irrigated pastures. Alfalfa and grass hay fed.
Specialties
Acts As Agent In Your Search For Your Next Horse
Adult Amateurs & Beginners Welcome
Advanced Training for Horse & Rider
All Breeds Welcome!
Beginner
Beginner Adults And Children
Biomechanics
Boarding
Bomb-Proofing Horses
Classical Dressage
Communication
Covered Arena
Desensitization
Dressage
Dressage Clinics
Dressage Score Improvements
Dressage Show Coaching
Equine Massage
Exercising
FEI Dressage Training
First Level
Fourth Level
Full Grooming Services
Full Service Dressage Training
Ground Manners
Ground Training
Ground Work
Groundwork
Group Classes
Horse Boarding
Horse Leases Available
Kids
Kind
Lessons For Children And Adults
Lots Of Turnout
Lunge Lessons
Lungeing/Line Driving/Dressage/Combined Training/Lessons & Train
Monthly Training
Novice Horses
Older Adult Riders Welcome!
Other Services Available
Pleasure
Positive And Upbeat Teaching Style
Private Riding Lessons
Problem Horses
Quarter Horse
Re-training
Rehabilitation
Rehabilitation Of Lameness
Sale Horses
Sales
School Horses Available
Schooling
Second Level
Starting Dressage Horse Prospects
Teaching
Third Level
Trail
Trail Riding
Trailer Loading
Trails
Training With The Horse In Mind
USDF
Warmbloods
Weekend Getaways
Western Dressage
Young Horse Training
Young Riders