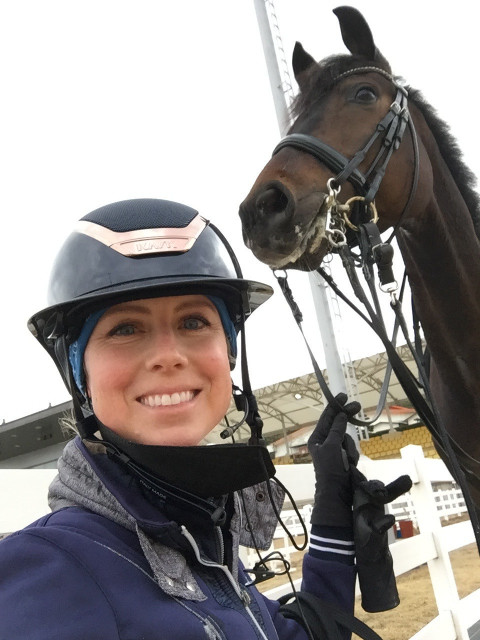 International clinician, coach, trainer, and competitor offering training and coaching from ground work and backing through Grand Prix. Recipient the USDF diamond award and has many years of USDF and FEI competition experience.
Jessica can help you achieve better harmony with your equine partner, gain a few more points in the dressage arena, and strategize the proper training program for you and your horse. With taking several horses from backing to Grand Prix, Jessica is able to see detail as well as the larger picture. She has worked with some of the sports top trainers and clinicians to gain an educated feel and understanding of the horse and dressage. She is experienced with long-line and in-hand work and has worked closely with stallions and young horses.
Jessica has worked with international breeders and trainers as well as adult amateurs to achieve regional, national, and personal goals. Please feel free to reach out with any questions.
https://youtu.be/WAz89N6b0fo Jeasicastarck@gmail.com
Specialties
Acts As Agent In Your Search For Your Next Horse
Adult Amateurs & Beginners Welcome
Advanced Training for Horse & Rider
All Breeds Welcome!
Beginner Adults And Children
Biomechanics
Classical Dressage
Creates Horses With Good Work Ethic
Dressage Clinics
Dressage Score Improvements
Dressage Show Coaching
Fei Coaching
FEI Dressage Training
Fei Grand Prix Competition
Fourth Level
Full Grooming Services
Full Service Dressage Training
Gentle Approach
Ground Training
Ground Work
Haul Ins Welcome
Kids
Lessons For Children And Adults
Long Lining
Monthly Training
Natural Horsemanship
Older Adult Riders Welcome!
Private Riding Lessons
Problem Horses
Sale Horses
Second Level
Stallion
Starting Dressage Horse Prospects
Teaching You How To Train Your Horse
Third Level
Trail
USDF
Warmbloods
Will Travel to You
Young Horse Training
Young Riders