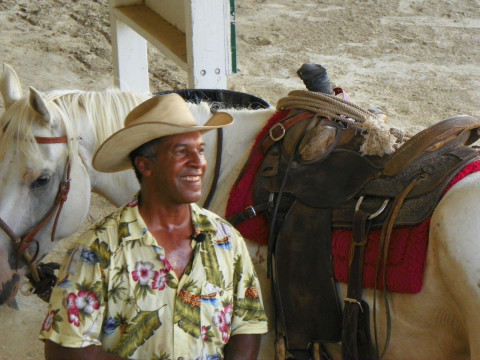 I train horses for a living. Expert Horse Trainer Russell Beatty is available for all of your horse training needs. Get your horse started, fix problem horse issues, teach your horse to load it a trailer, or desensitize your horse. Russell is located in Auburn WA
Russell can give your horse 30 days of training is $1,500 payable in 2 payments. $750 up front, and the other $750 when he is done with the 30 days. Call for your horse training needs to Russell .
Russell is the Founder of Colt Starting Challenge USA and you can view his website at www.coltstartingchallengeusa.com. His business is to teach other Horse Trainers how to gentle, start, and ride unbroke horses in just a few hours over 2 days, then ride them thru an obstacle course. If he can start a horse and ride it so quickly, imagine what he can get accomplished with your horse in 30 days!
Specialties
All Around
All Around Horse Training
APHA
AQHA
Breaking & Starting Western Horses
Building Confidence
Colt Starting
Demonstrations
Experience With Quarter Horses
Groundwork
Horse Finishing
Horse Tune-Ups
Horsemanship
Natural Horsemanship Trainer
Problem Horse Trainer
Trail Or Pleasure
Trailer Loading Training
Training
Training Safe Trail Horses
We Focus On Safety And Learning Communication With Your Horse
Western Horses for Sale
Western Riding Clinics
Young Horses
Young Riders Welcome!