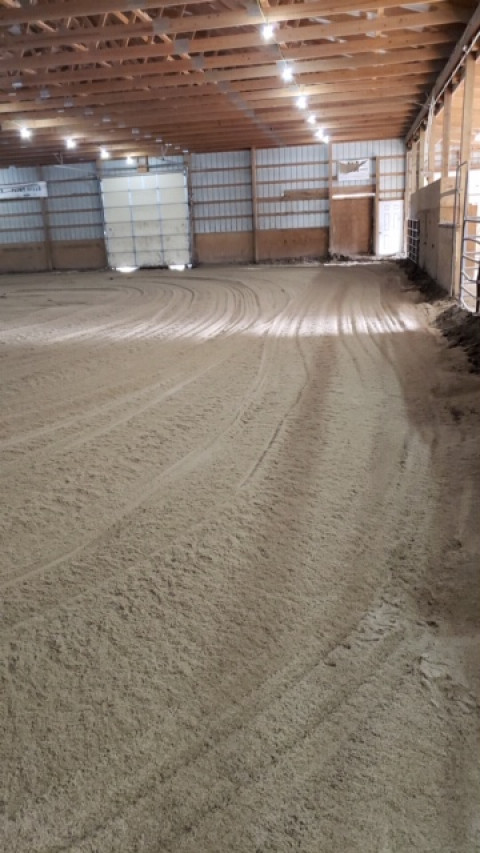 Joe Ammann Horse Trainer - CALL OR EMAIL 785-340-2297 - YOUR INFORMATION IS LOCKED we can NOT see you requests!!!!
ranch2uu@yahoo.com - CONTACT US PLEASE
Horse Training, Horse Boarding, Horse Lessons
Performance Training OR Just Getting Started in Training
Cutting
Mustang
Rescue
Troubled
Reining
Unbroke
Ranch Riding
Ranch Trail
Colt Starting
Young Horses
Judge:
NCHA AAAA Judge
PCCHA Judge - Pacific Coast Cutting Horse Association
AQHA - American Quarter Horse Association -
USCHA - United States Cutting Horse Association -
WCHA - World Cutting Horse Association -
NCHA - American Cutting Horse Association -
KSU- Intercollegiate Horse Show Association - Kansas
IEA - Interscholastic Equestrian Association - Kansas
APHA - American Paint Horse Association
Coach & Lessons:
Kansas State University
Beginner and Advanced University Athletics
IEA - Beginner, Youth, High School
Reining Pleasure Horsemanship Trail
Cutting Cattle Work
Clinics
Beginner to Professionals
CAll or email - 785-340-2297 OR email ranch2uu@yahoo.com - WE CAN NOT SEE YOUR INFORMATION IF YOU ARE OUT TO STATE
Boarding - INDOOR, OUTDOOR, 5-star STAFF, and World Champion Joe Ammann -
​Boarding Amenities - outdoor lighting, Miles of trails, Tack Lockers, Trailer Parking, Full CARE, Riding Lessons, Western, English, Jumpers, Cutters
Our stables are considered the premier stables, Beginner to Advanced
in the beautiful Flint Hills of Kansas. They are perfect for you and your horse, with apartments available.
The amenities include, but not limited to:
Private & Clean Facility
All Breeds welcome
Showing Program
Horse Training
Youth lessons
KSU Riding Team Clubs
Both Indoor and Outdoor Boarding
OVER-SIZED Stalls: 15x34 - Stalls with Runs
Stalls are Cleaned 3 Times a Day with Bedding changes
Automatic Heated Water
380+ Acres to Ride, including a Private Lake
300' x 500' Lope Track
Priefert Panel Electric Walker
Indoor Wash Racks
Groomed Arenas with Fresh Footing
Jump Area English Facilities
Cow Trac
Cattle
Joe Ammann, is originally from the hills of South Dakota. Today he operates the Executive Equine Facility at 2UW Brush Creek Ranch, in the Flint Hills of Kansas. Over the years, Joe has trained and developed champion horses and riders. Being around horses since a young age, Joe has become a highly sought after NCHA AAAA Judge, an unwavering world champion competitor and has collected over 15 Championship and Reserve World Titles.
Finalist Missouri Cutting Futurity and Derby, Real Plain Jane - Futurity, Doc Vonn Last Real Diablo – Derby
Kansas Futurity Finalist, Real Plain Jane, Real Diablo
Reserve World Champion American Paint Horse Cutting, Futurity Champion, Real Plain Jane
APHA Work Champion Futurity – 6th, Smoken Jose
NCHA Futurity – 5th, Smart Lil Scoot – trained – Roy, Carter Showed
NCHA Eastern Nationals Open – Finalist, Smart Beckett
NCHA Western Nationals Open and Novice – Finalist, Open – Real Diablo, Novice – Electric Flo
Region 14 – Novice Area Champion, Cinnamon Spice
Miss. Derby Champion San Jo Smarty
World Finalist Novice World Champion Stallion, That Cats Desire
Specialties
​ Joe Ammann, Is Originally From the Hills of South Dakota. Tod
4-H
All Around
All Around Horse Training
Apartments
APHA
AQHA
Barrel Racing
Beginner Riders Welcome!
Boarding
Boarding / Training / Lessons / Hunter / Jumper / Western Pleasu
Breaking & Starting Western Horses
Breeding
Building Confidence
Colt Starting
Conditioning
Cutting
Cutting Horses
Demonstrations
Desensitization
English Disciplines
Experience With Quarter Horses
Gaited Horses
Groundwork
Halter Training
Help With Purchasing A Horse
Horse Finishing
Horse Tune-Ups
Horsekeeping Instruction
Horsemanship
Hunt Seat, Dressage, Western English Hunter Jumper Cutting Reini
Lessons
Mobile Training
Mustangs
Natural Horsemanship Trainer
Pony Training
Problem Horse Trainer
Reining Training
Sales And Training
Show Judge
Trail Or Pleasure
Trailer Loading Training
Training
Training Safe Trail Horses
We Focus On Safety And Learning Communication With Your Horse
Western Dressage
Western Equitation
Western Horses for Sale
Western Pleasure Horse Training
Western Riding Clinics
Western Riding Lessons
Western Show Coaching
Young Horses
Young Riders Welcome!