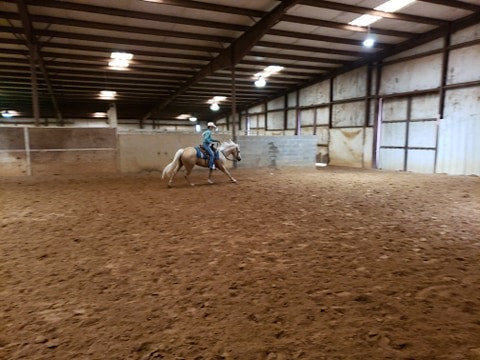 Located in Decatur, TX. $650 for 30 days.
I currently have two training spots available, one in the pasture and one in the barn. Currently accepting colts ready to be started, tune ups, further training, and problem horses(examination required before drop off to assess issues).
I believe in putting an honest handle and a soft mouth on every horse that comes through. All of my horses are soft, supple, willing, and confident. I have a background in reining and stock horse, and use the methods of trainers such as Buck Brannaman and Ray Hunt.
Facilities include an indoor and outdoor arena, round pen, wash rack with hot water, and cattle on site. Pasture include round bale access, quality pasture, and grain.Stall includes hay and grain twice a day, shavings, and blanketing if desired.
Training includes daily riding and covers all the ground work for the ones that need it. Exposure to outdoor riding, cattle, trail riding, a "spooky" obstacle course, and general trail obstacles(bridge, ground poles, etc.).
I can pick up horses upon request and for an additional fee to cover fuel.
Contact via text or call. References available from current and former clients.
Specialties
All Around
All Around Horse Training
AQHA
Boarding / Training / Lessons / Hunter / Jumper / Western Pleasu
Breaking & Starting Western Horses
Building Confidence
Colt Starting
Desensitization
Experience With Quarter Horses
Groundwork
Halter Training
Horse Finishing
Horse Tune-Ups
Horsemanship
Natural Horsemanship Trainer
Pony Training
Problem Horse Trainer
Reining Training
Sales And Training
Trail Or Pleasure
Trailer Loading Training
Training
Training Safe Trail Horses
We Focus On Safety And Learning Communication With Your Horse
Western Horses for Sale
Young Horses