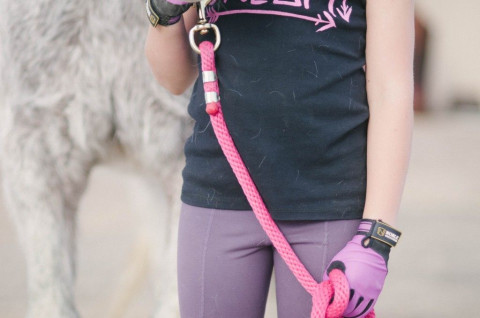 2018 Camp Dates have been posted!
At Red Fern Farm, we teach all aspects of horse care and riding. Learn to groom and saddle your own horse, and then go for a ride. Our program emphasizes safety and learning, and having TONS of horsey fun!
We offer lessons in both English and Western riding, and have safe and dependable horses and ponies for all sizes and levels of riders. You do NOT need to have your own horse to participate!
Find more information @ www.redfernfarm.org
Camps will meet from 9am-1pm every Monday - Thursday
$80/single day $300/week session (4 days)
Multiple week discount! Second week is just $250! Discount may not be split between children.
Dates:
Standard Horse Camp
June 11-14
June 18-21
June 25-28
July 9-12
July 23-26
July 30- Aug 2
Aug 6-9
Advanced Camp
July 2-5
Aug 13-16
Enrollment in advanced camp is subject to trainer approval, an evaluation lesson is required for any new campers prior to enrollment. Minimum riding skill requirement is the ability to canter and jump cross poles.
Be Prepared!
Campers should bring a snack or lunch and a water bottle every day. Long pants and closed-toed shoes are required, boots with a one-inch heel are preferred. Helmets are
available to borrow, bike helmets OK too.
Please call to register your child TODAY!
Private and group lessons and
BIRTHDAY PARTIES are also available!
-A day in the life of a pony camper...
-Arrive at the stable and greet the horses
-Lead horses from stalls to grooming areas
-Brush your own horse!
-Take your horse out for a ride
-Learn to control your horse all by yourself
-Take horses out for a shower
-Lead horses back to their homes
-Take a break to eat snacks
-Learn all about horses—colors, breeds ….
-Play some FUN horsey games!
Camps are available for kids 7 - 15 years old
Students are split into riding groups based on ability -
lesson horses are available for all levels from brand
new beginners through advanced jumpers!