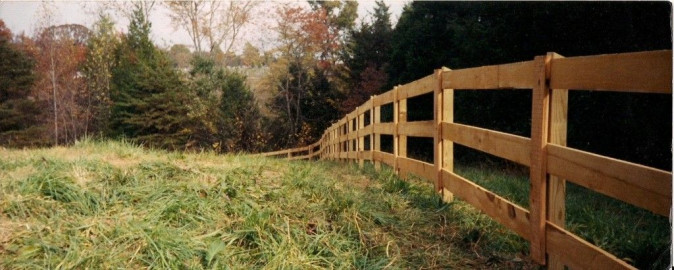 All types of Fence Barns and Run-ins.
Over 30 years of Professional service and fully insured.
Specialties
2, 3 & 4 Rail Vinyl Horse Fence Construction
2, 3 & 4 Rail Wood Horse Fence Construction
3-Rail
Arenas
Automatic Horse Waterers & Hydrants
Barb Wire Fences
Barn Construction
Barn Repair
Barns
Bransd And Fence
Cattle Fencing
Chain Link
Commercial Fences
Creek Gates
Custom Fence Entry Gates
Custom Gates
Custom Horse Corrals
Decks
Deer Fence Construction
Drainage Solutions
Electric Fence
Excavating
Farm Fence Of All Types
Fence Repair
High Tensil Wire Fencing for Horses
Horse Fence & Run-In's
I Have 40 Years Experience With Horses.
Licensed & Insured
Onsite Welding
Paint Barns Paint Interior Barns
Pet Fences
Race Tracks
Red Brand Non-Climb
Repair Barns
Residential Fences
Residential Fencing
Retaining Walls
Round Pens
Run Ins
Run-ins
Shelters
Split Rail Fence
Stalls
Stay Tuff High Tensile Wire
Wood Picket Fences
Wood Privacy Fences
Woven Wire
Wrought Iron Fences & Gates