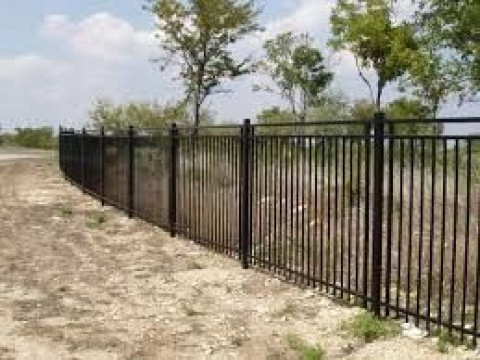 We build ALL types of quality, pipe fence, pipe bracing, entry gates, arenas, roundpens, and all types of livestock, decorative iron, and residential privacy fence. We also, build all types of horse barn structures, equipment barns, shops, and livestock shelters.
If what you need is not listed, we can probably build that too!
Superior grade welding experience for your structural farm needs.
Show me your farm or ranch plans, we can bring them to life.
Our goals are simple, happy customers, equals a successful business. We guarantee our workmanship and can service anywhere from the Denton and Collin county area to the southern Ok area.
Please include your contact info in your reply or I will not be able to reach you!
Specialties
2, 3 & 4 Rail Vinyl Horse Fence Construction
2, 3 & 4 Rail Wood Horse Fence Construction
3-Rail
Automatic Horse Waterers & Hydrants
Barb Wire Fences
Barn Construction
Barn Repair
Carport
Cattle
Cattle Fencing
Centaur Polymer Fencing
Chain Link
Commercial Fences
Custom Fence Entry Gates
Custom Gates
Custom Horse Corrals
Decks
Deer Fence Construction
Electric Fence
Entry Gate
Equipment Barn
Equipment Shed
Farm Fence Of All Types
Fence Repair
Finish Line Fences
Fixed Knot Fences
Garage
Gate
High Tensil Wire Fencing for Horses
Hog Wire
Horse Barn
Horse Fence
Horse Shed
Iron
LeanToo
Licensed & Insured
Livestock Fence
Metal
Pasture Maintenance
Pavers
Pens
Pet Fences
Pipe
Pipe And Cable
Pipe And Horse Wire
Pipe Braces
Pipe Pens
Powder River
Preifert
Red Brand Non-Climb
Residential Fencing
Retaining Walls
Round Pens
Run-ins
Shelters
Shop
Split Rail Fence
Stalls
Steel
Steel Pipe Rail Fence
Tack Cabinets
Weed Control
Welding
Wood Picket Fences
Wood Privacy Fences
Woven Wire
Wrought Iron Fences & Gates