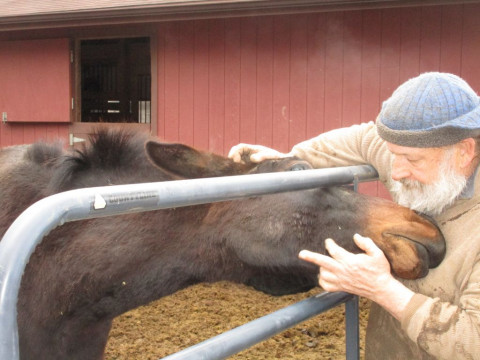 Our fences and structures are built with every detail focused on functionality and injury prevention. We focus on the highest quality materials and workmanship providing solid investment return to our customers.
We are adaptable on the job, if changes are needed we work with each customer to make sure they have the outcome desired.
We are available for DIY Consults - Every project is important to us, so dreams come true.
Custom Horse Fences -- Permanent Shelters -- Barn Remodels -- DIY Consultations
Retrofit Fences -- Custom Farm Fences
Established in 2001 Bill and Cindy Thomas have won 11 awards for Excellence and Integrity from "Angie's List" and The Better Business Bureau of Wisconsin.
"we believe in quality and doing the job the way we would want it done at our own place."
Our Mission: to build the finest quality structures in the Midwest.
Our Passion is for the protection of animals and the humans who love them.
Specialties
11 Business Awards
2, 3 & 4 Rail Wood Horse Fence Construction
3-Rail
Also Custom Fabrication
Barn Construction
Barn Repair
Built With Quality Products
Custom Barns
Custom Fence Entry Gates
Custom Gates
Custom Horse Corrals
Decks
Design And Consultation Services
DIY Consultations
Electric Fence
Entry Gates
Fence Repair
Finish Line Fences
Fixed Knot Fences
Licensed & Insured
Material Sales
Pet Fences
Preifert
Red Brand Non-Climb
Retaining Walls
Round Pens
Run-ins
Safe Horse Structures And Fences.
Shelters
Stalls
Steel Pipe Rail Fence
Tack Cabinets
Woven Wire
Wrought Iron Fences & Gates