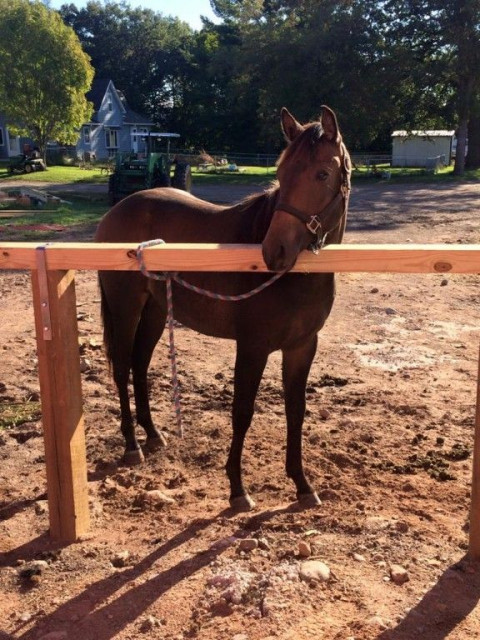 We offer horse boarding on a small scale. We have been boarding horses since 2008. Our set up allows for up for 10 horses.
60ft round pen and 110'x160' riding arena (barrels and poles available)
3 horse runs with shelter, fencing consists of 3 strand electric rope, round bales, automatic watering system, and salt lick 24/7.
Pasture fencing consists of 3 strand electric rope fencing (new in 2015-2016)
Pasture/run board: $165/month year round
Graining: $30/month 1X daily or $50/month 2X daily (owner provides grain and supplements along with feeding instructions)
5 stall barn, includes grooming stall, insulated tack room and separate feed room. Horse hitching post. Free trailer parking. Horse friendly dirt road riding.
Please give us a call or an e-mail if you'd like to set up a time for a tour.