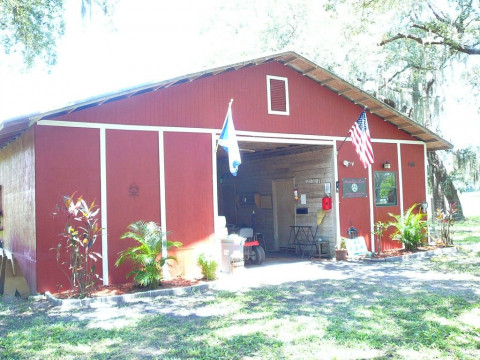 NOW AVAILABLE: We have availability for one new boarder, so if you're looking for a happy, safe, drama free barn to bring your "baby" to, please get in touch to arrange a visit. Only one stall available, so don't miss out!
Lessons are available, either on your own horse or one of ours, with the emphasis on safety and effectiveness. Working from a classical dressage style background, riders are encouraged to fulfill their best potential and to bring out the best in every horse they ride.
Our stable management is based on sound principles and training through the British Horse Society, as well as almost thirty years of experience in the industry. We have extensive experience of dealing with anhydrotic/non sweating horses, and also managing horses 'back to health' from severe neglect. We are experienced in a wide variety of types of horse, from ponies to the largest drafts, and are open to all types for boarding.
Horses are given all-day turnout, every day (weather permitting), with daily stall cleaning by our staff. When turnout is not possible due to inclement weather, horses are provided with supplemental hay. We feed only T&A or O&A hay (no coastal/tifton) and high quality Nutrena grains.
We are also able to offer horse hauling (local only) for horses up to 16hands. Please contact for more information/to discuss.
Specialties
A Multi Discipline Facility That Is Meticulously Maintained
All Breeds And Disciplines Are Welcome
All Disciplines and Riding Levels Welcome
And Lessons Available.
Beginner Lessons On Own Or School Horses.
Blanketing
Board
Boarding
Daily Pasture Turn-out
Daily Stall Cleaning
Dressage
Education
English
Excellent Care
Full Service Boarding Facility
Geriatric Horse Care
Grass Fields
Horse Training
Horse Transport Available
Horseback Riding Lessons
Individualized Care
Jumping
Lessons
Open 7 Days a Week
Outdoor Arena
Owner On Premises
Pastures
Peaceful & Quiet Setting
Peaceful And Relaxing
Personal Attention Given To Each Horse And Human
Personalized Care
Private Riding Lessons
Quality Care
Riding Lessons
Riding Lessons for Adults
Riding Lessons for Children
Stables
Stall Boarding
Trailer Parking Available
Trainer On-site
Young Riders Welcome