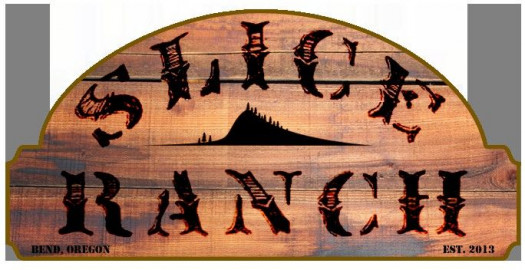 Ride the trails of Central Oregon with us!
SLICE Ranch in Bend, Oregon offers trail rides for riders of all skill levels. Our string of trail horses are more than just a string - they are family…we know them…we love them…and so will you!
If you are looking for a one of a kind and customized trail ride experience in beautiful Central Oregon then riding with the wranglers of SLICE Ranch is the perfect choice.
We are a small scale operation, do not market to the masses, and are solely focused on you having an amazing trail ride experience.
Trail rides can last from 1 to 4 hours or more and all trails are accessed directly from the SLICE Ranch property.
If you are interested in scheduling a trail ride please contact SLICE Ranch directly at or by phone at
Let's ride!
In addition to trail rides SLICE Ranch also offers natural hoof trimming services to the areas of LaPine, Bend, Redmond, and Sisters. The rate for this service is $45 per horse. - See more at: http://www.equinenow.com/services/place_ad.htm#sthash.5QEAJ66p.dpuf