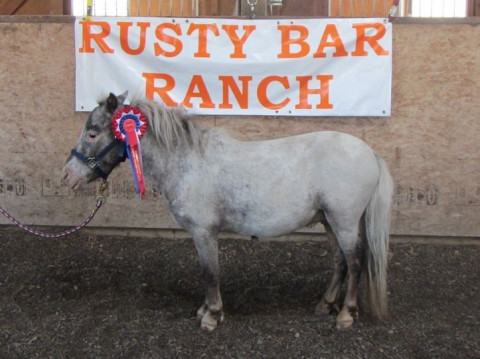 Full care boarding facility on 30 acres.
Licensed and insured
2 boarding barns with 12 X 12 rubber matted stalls, with mud free attached runs.
60 X 120 fully enclosed, lighted arena with state of the art rubberized footing
100 X 200 outdoor arena
Insulated, heated multi-purpose room
Insulated, heated tack rooms
60' Round pen
Heated restroom
Riding trails on property
Trail obstacle course
Riding lessons for riders of all ages and learning stages
Adult lessons taught by Certified Horsemanship Association adult instructor
Well trained, well socialized horses
Private lessons using your horse or mine
Equine Trail Sports approved obstacles
Poles and barrels for gaming practice
Cones and cavaletti poles for training and tune ups
Minutes away from Ft. Lewis trails and Tacoma Unit #1 for horse shows
Certified Horsemanship Association instructor - English and Western
Horse Agility Accredited Trainer
Equine Trail Sports certified judge
Western Dressage Association of America certificate holder
Trail obstacle training
Competitive trail lessons
All breeds welcome
Minutes from the Roy "Y"
Owners live on site
Like us on Facebook
Specialties
A Multi Discipline Facility That Is Meticulously Maintained
Adult Lessons Taught By Adult Instructor
Adult Lessons Taught By CHA Certified Adult Instructor
Affordable Horse Boarding Rates
All Ammenties For Horse And Rider
All Breed Facility
All Breeds And Disciplines Are Welcome
All Disciplines and Riding Levels Welcome
APHA
AQHA
Arabians
Arena
Barrel Racing
Bathroom
Beautiful
Beginner Lessons On Own Or School Horses.
Board
Boarding
Certified Agility Trainer
Certified Equine Trail Sports Judge
Certified Instructor
CHA Certified Instructor
Charm School Training For Horses
CLEAN AND NEAT
Clinics
Combined Training
Contact Us For Details.
Covered Arena
Daily Handling Of Horses
Daily Pasture Turn-out
Daily Stall Cleaning
Daily Turnout
Draft Horse
Drill Team
Driving
Driving Instruction
Dust Control System For Indoor Arena
Education
Encouraging Adult Instructor
English
English Pleasure
Equine Trail Sports
Equine Trail Sports Host
Equine Trail Sports Judge
Equine Trail Sports Obstacle Training
Equine Trail Sports Obstacles
Equine Trail Sports Training
Equitation
Events
Excellent Care
Family Friendly
Farrier On Call
Free Trailer Parking
Friendly
Full Board
Full Care
Full Service Boarding Facility
Full Service Private Stable With A Family Atmosphere
Full Service Training And Boarding Facility
Full Tack Room
Gaited Breeds
Gaming Equipment
Geriatric Horse Care
Grass
Grass Fields
Great Care
Great For Retired Horses
Ground Lessons
Ground Work
Group Instruction
Group Lessons
Gymkhana
Halter
Holistic Equine Facility
Horse
Horse Agility
Horse Agility Accredited Trainer
Horse Agility Clinics
Horse Agility Obstacles
Horse Boarding
Horse Events
Horse Injury Rehabilitation
Horse Motel
Horse Obstacles
Horse Retirement Care
Horse Training
Horseback Riding Lessons
Horsemanship
Horses
Hot/cold Wash Rack
Hunter Under Saddle
I Personally Care For Each Horse In This Facility.
Ideal For The Multi-horse Owner
Individualized Care
Indoor
Indoor Outdoor Wash Rack
Indoor Riding Arena
Indoor Ring
Indoor Stalls Or Turn-out Pasture
Indoor/outdoor Grooming Space
Insured
Kind Lesson Horses
Lay-ups
Layovers, Stopovers
Layups
Lesson Horses
Lessons
Lessons Available
Licensed
Lounge And Bathrooms
Loving Farm
Mud Free
Natural Horse Boarding
Natural Horsemanship
Obstacle Course Training.
Open 7 Days a Week
Outdoor Arena
Overnight Boarding
Owner Lives On Site
Owner On Premises
Owners Live On Site.
Pasture
Peaceful And Relaxing
Personalized Care
Pole Bending
Ponies
Private Adult Lessons Given By Certified Adult Instructor
Private Lessons
Private Lessons MEAN Private Lessons
Private Lessons On Well Trained Horses
Private Riding Lessons
Quality Care
Quality Instruction
Relaxed Environment
Retirement With Full Care
Riding
Riding Clinics
Riding Lesson Program
Riding Lessons
Riding Lessons for Adults
Riding Lessons for Children
Riding Trails Available
Round Pen
Rubberized Footing In Indoor Arena
Safety Courses
Senior Horse Care
Stables
Staff Lives Onsite
Stall Boarding
Starting Horses
Supporting All Breeds And Riding Styles
Tack Room
Temporary Boarding Available
Time To Ride Participating Stable
Trail
Trail Obstacle Clinics
Trail Obstacle Lessons
Trail Riding
Trailer Parking Available
Trainer On-site
Training
USEF
Wash Rack
Weddings
Weekly Stays
Well Trained And Socialized Lesson Horses
Western
Western Dressage
Western Dressage Certificate Holder
Western Pleasure
Working Student Program
Young Horse Training
Young Riders Welcome
Youth