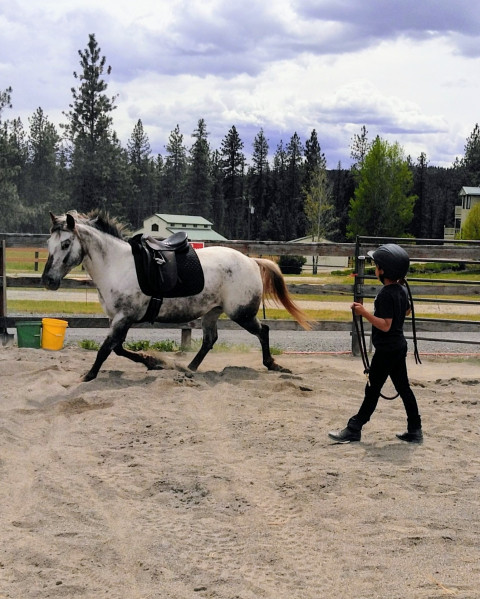 Rebecca Larsen & Lydia Friel Templeton
Are at
The Moxie Pony Center, Evans WA.
The Moxie Club has room for a few more horse crazy kiddos!
We focus on first year/beginner, youth equestrians and so much more.
Upon availability.
Private lessons, $50each(we provide the horse) and we have everything you need to get started* (depending of sizes)
We also offer.
Monthly play days, and a 3Day- Day Camp.
THIS SATURDAY! June 11th is our first play day, with Lydia!
And would be a great introduction!??
3hrs, 9am-Noon $60
We supply snacks.
The day is about active learning through play. We will be going over body mechanics, yoga-breathe, grooming, tack, arena etiquette, horse communication, relay races and Safety.
Water fight if weather permits.
Specialties
Beginning Riders Welcome
Children's Riding Lessons
First Year Youth Equestrians
Lesson Horses Available