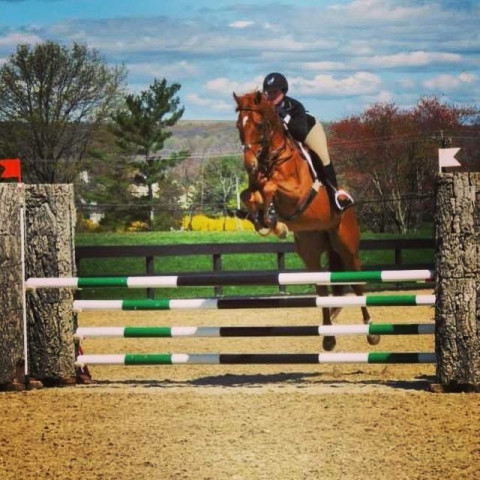 We still have spots available for basic, full, training or consignment board!
Autumn Hill Stables is a cutting-edge facility that can go the distance to help each student achieve their goals. We are a full service boarding and training facility in the heart of South Carolina. Throughout the year, we attend multiple local through rated 'AA' shows, allowing rider multiple opportunities to compete and have fun! We have a beautiful barn with great views, a 150' x 200' outdoor arena, 150' x 300' Derby field coming soon, indoor wash rack, multiple paddocks, Outdoor wash racks and access to Hunt Country trails. Whether you are a serious competitor, or just learning to ride for the first time, Autumn Hill is here for you!
Our owner/trainer Deanna Pratt has a B.S. in Equine Studies concentrating in Training the Horse and Riding Instruction from Centenary University, which allows her to give high quality instruction and take wonderful care of the horses. Between her time at Centenary and her experience in the industry, Deanna has the skills to help you or your rider achieve your or their dreams! She has experience working with green and problem horses and the ability to see through a horse antics and see their potential. She has worked with multiple problem horses including ones with attitudes and spooking problems to help them become rideable by anyone and able to be used in lesson programs and at horse shows.
Deanna's success within the industry include multiple championships in local through AA rated horse shows. In 2008, Deanna won the Local Hunter Classic (now known as HITS 2'6 Hunter) at Marshal and Sterling Finals aboard Stay Gold. In 2010 & 2011, she qualified for CHJA Medal Finals, FWPHA Medal Finals, Marshal and Sterling Medal Finals, and WHVPHA Medal Finals. In 2012, Deanna won the WHVPHA Child/ Adult Medal Finals aboard Sky. She was also the year end champion in the WHVPHA Child/ Adult Medal. In 2014, Deanna was the Zone 3 Region 3 Novice Equitation over Fences Champion and Novice on the Flat Reserve Champion qualifying her for Zone 3 Finals for Centenary's IHSA Team. At IHSA Zone 3 Finals Deanna was the Novice Equitation over Fences Champion and Novice on the Flat Reserve Champion, qualifying her for IHSA Nationals. At IHSA Nationals in 2014, Deanna was the National Champion in the Novice Equitation over Fences. After working in the industry after her graduation for a couple of years, Deanna decided to branch out and start Autumn Hill Stables.
Happy horses are our specialty, along with creating strong partnerships between horse and rider that shine at home and in the show ring. Contact Deanna at , for more information on how to become a part of our amazing family.