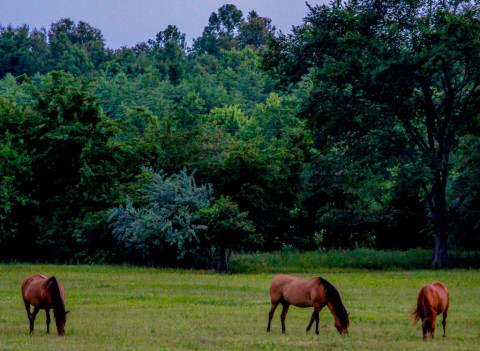 El Tomaria Farm
El Tomaria farm is a premier Paso Fino equine facility providing sales, boarding, training, breeding services and more.
El Tomaria Farm, Inc is the Home of Multiple National Champions, World Champions, and Hall of Fame Inductees!
Come visit our peaceful family life atmosphere
Established in 1968 and still continuing the excellence of family traditions!
We have an excellent team here at El Tomaria Farm, Inc. to cover all your needs.
Honesty, Quality , All around good service
We offer a wide range of quality services.
Training-
Paso Fino horse training available!
Come meet our trainers to see what we can do for you and your horses.
Whether it is breaking a young colt or filly, groundwork , trail ride proofing or show training or other issues.
Breeding
At El Tomaria Farm Inc where we have our in house laboratory, which helps monitor our stallions closely.
Enabling us to provide excellent results of high motility for shipping semen collections.
Customer satisfaction is a priority here at El Tomaria Farms Inc.
Sales
We offer many horses for sale, from show horses to trail horses.
Let us make your dream horse a reality!
We strive in matching the right horse for your needs and riding level.
Shows-
We want you to enjoy showing your Paso Fino horses.
We take care of you!
Whether you have a horse your wanting to show or are looking for, one we can help.
Lessons-
Our specialty is working with amuter and youth riders.
We offer riding lessons for all ages of riders and training for show and trails.
Our instructor Beth has worked with children and adults.
With patience and positive instruction, we help give the rider confidence and knowledge in the saddle.
Also, we believe it is important to have fun and be safe when riding and working with horses.
El Tomaria is a great place for your next or first horse lesson.
Boarding
Need a honest and safe place to board your horses?
We have great products, staff and facilities to meet you and your horses needs.
Also we have a beautiful trail loop for you to go on, after you and your horses train in either our outdoor or indoor riding areas.
Our Facilities-
El Tomaria Farm, Inc., is located on 300 acres.
We have both fenced indoor and outdoor riding areas, several fenced in pastures, out door round pen and covered round pen.
Location:
El Tomaria Farm, Inc., has a premiere location about one mile off of interstate 55, Exit #80, near Benton, Missouri.
We are 12 minutes north of Sikeston and, 15 minutes south of Cape Girardeau, Two hours away from St. Louis.