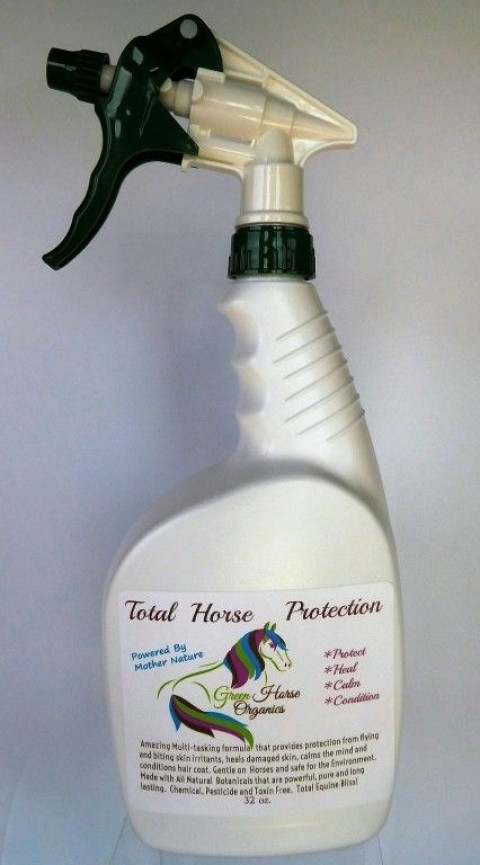 Organic Equine Creations for Natural Green Living for a Green barn paradise. Treat your equine partner to the finest natural fly spray on Earth!
Pure Organic Botanicals Handcrafted for you and your Equine Partner-Full line of premium horse care made with 100% natural ingredients ,.
:--: liniments, healing salves, Sunscreen, Fly spray, Automatic Barn mist, Equine AAromatherapy, Coat conditioner, Skin healing sprays. Full line of organic skincare for cowgirls.
Green Horse Organics is based on the belief that Natural is best for our equine companions, as well as your own health. I am committed to meeting and exceeding your expectations and Equine needs. We use only the highest quality natural, Wild crafted,Fair Trade, and Organic ingredients, so you can rest assured you are getting the Best Nature has to offer. Outstanding horse care for your best friend. All of my handcrafted creations are Powered By Nature! Made in USA
Specialties
Gifts
Go Green Barn Mist For Automatic Misting Systmes-dump The Chemi
Organic Horse Grooming Products And Supreme Natural Fly Spray
Special Orders Welcome!