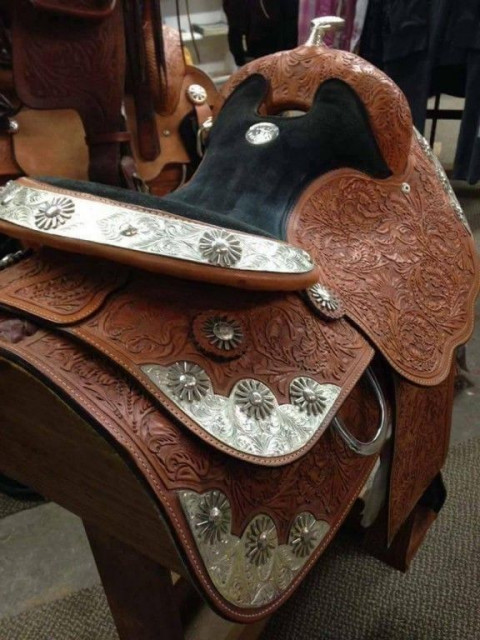 With all the online bidding and sales going on there is money to be made, but many people don't have the time to monitor the computer all day answering questions, posting photos and BUMPING! Or maybe you know someone who isn't technology savvy but would love to clean out the tack shed...
TOPLINE has the solution, let me do all the foot work for you. I will pick up your items(or you can drop them off), clean/wash/condition them, take photos, and post them online where they will be seen and sell. You will receive 70-100% of your sale based on the item and price. There is no time frame I will continue doing the advertising for as long as it takes.
For those who like to shop keep an eye on our FB page as I will post items there first for a limited time and then they will be posted on other pages for everyone to see. We are located in Maple Ridge however items can be shipped at buyers expense. So please like and share our Facebook page Topline Tack Online Sales & Consignment and let's get making some $$$.
Please note we are an ONLINE SHOP and do not have a store front, but your items are 100% safe and insured in our heated storage room at my residence.
Specialties
Accessories
Bits
Breast Collars
Breeches
Bridle Sets
Chaps & Half Chaps
Children And Adult
Consignment
Discount For 4-H Groups!
Dressage Saddles
English
English Saddle Pads
Eventing & Hunter Jumper Tack
Halters
Helmets
Horse Bandages
Horse Blanket Cleaning & Repair
Horse Blankets
Horse Tack
Myler Bits
Payment Plans
Polo
Reins
Riding Boots
Saddle Pads
Saddles
Schooling
Special Orders Welcome!
Tack
Tack & Leather Repair
Tack for Children & Youth
Tuffrider
Used Saddles & Tack
Weatherbeeta
Weaver Tack & Saddles
Western Saddles