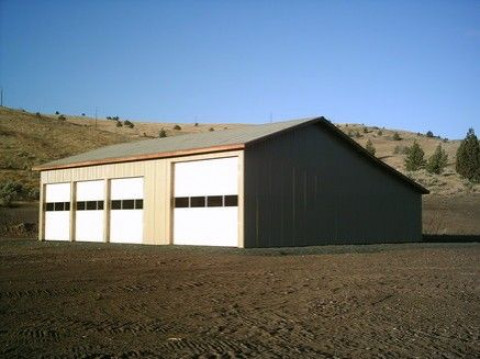 Econ-O-Fab Buildings, Inc. is a family-owned business that has served Oregon since 1973.
We specialize in a variety of custom built pole buildings.
Econ-O-Fab Buildings offers affordable pricing, custom designs, free on-site consulting, free estimates, quality workmanship, as well as, rapid & efficient construction.
We at Econ-O-Fab Buildings realize that creating value can be affordable. We can help you increase the value of your property with our quick and economical pole building construction. Let us help you achieve your goals and fulfill your needs. Invest wisely; invest in Econ-O-Fab!
Visit us at http://www.econofabbuildings.com/
Specialties
Barn & Home Additions
Barn Equipment (Arena Drags, etc)
Broken Gable Barns
Cattle Barn Construction
Center Aisle Barns
Clearspan Arenas
Commodity Storage
Corral Panels
Custom Garages
Custom Horse Barn & Stall Construction
Equestrian Center Design & Construction
Equine Barn
Equipment Sheds
Expo Stalls
Farm Workshops
Gambrel Barn Construction
Green Building
Hay Storage Barn Construction
Hobby Shops
Hog Barn
Hog Building
Horse Barn Design & Build
Horse Barn Doors (Sliding, Dutch, Overhead)
Horse Barn Remodeling
Indoor Riding Arena Construction
Livestock Equipment
Loafing Sheds
Metal & Steel Buildings
Pasture Fencing
Pig Barn
Pig Building
Pig Pen
Pole Barn Construction
Portable Barns & Sheds
Post Frame Construction
Residential Construction
Rodeo Equipment
Run In Sheds
Saddle & Bridle Racks
Stall Mats
Straight Gable
Stucco
Turnout Shed Construction