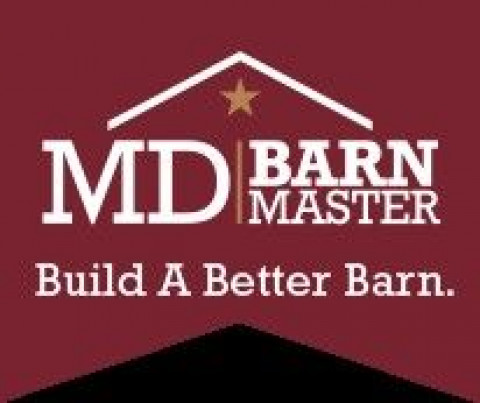 Hello! We are your barn specialist (and HORSE people) in New Mexico and the authorized dealer for MD Barnmaster. MD Barnmaster is a pre-engineered modular component system with nearly limitless possibilities for design. We will assist you every step of the way from designing your dream barn through the installation process. We also have tack room accessories, corral panels, and round pens. We would love to talk to you !
Testimonial:
The Johnson's did a fabulous job on our MD Barn....and they are a delight to work with! They are focused, upbeat, and reliable -- they do what they say they are going to do. Importantly, they reassured us so much because they continually consulted with us -- they both know so much about barns, they advised us on many things and kept us on track and out of trouble. And, once the barn was up, they stayed in touch, asking if we had any problems (which we haven't). We appreciated their experience and patience, and we now have a beautiful barn that we can enjoy! (And our horses love it too!) Thanks for making this one of the easiest projects we have ever experienced.
Ed Khmara and Joy Silha
Santa Fe, New Mexico
Specialties
1 Person Contact From Sale To After The Sale Warranty Process
Arenas
Barn Accessories
Barn Components
Barn Doors
Barns
Belen
Board And Batten
Board-and-batt Exterior Siding
Boarding Facilities
Bosque Farms
Breeding Facilities
Breeding Sheds
Building Kits
Center Aisle Barns
Clovis
Corral Panels
Custom Dutch Doors
Custom Exteriors
Custom Horse Barns
Custom Stall Fronts
CUSTOM STALLS
Customer Service
Design
Dutch Doors
Equine Barns
Equine Rubber Mat
Europeon Stall Fronts
Expo Stalls
Factory Warranty On All Products.
Farmington
Fencing
Foaling Barns
Free Estimates
Free Quotes
Free Written Estimates
Horse Barn Doors (Sliding, Dutch, Overhead)
Horse Barns In New Mexico
Horse Homes
Horse People
In-Line/Shedrow Barns
Insured
Integrity
Las Cruces
Las Vegas
Licensed
Livestock Shelters
Loafing Sheds
Los Lunas
Made In The USA
MD Barnmaster In New Mexico
Metal & Steel Buildings
Metal Garages
Miniature Horse Stalls
Modular
Open Air Barns
Oversize Stalls
Portable Barns & Sheds
Powder Coat
Race Horse Barns
Raised Center Aisle Barns
Round Pens
Run In Sheds
Saddle & Bridle Racks
Santa Fe
Stables
Stables In New Mexico
Stall Fronts
Stall Mats
STALLS
Statewide In New Mexico
Straight Gable
Taos
Veterinary Clinics