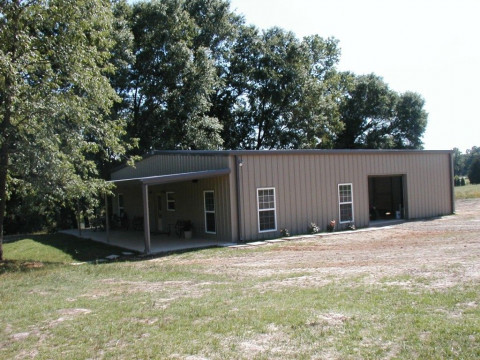 Olympic Systems Metal Building Company is a fully insured family owned and operated business. We specialize in engineered bolt together metal buildings. Locally selling turnkey fobs to customers, as well as contractors. We design, build and erect all size buildings, from garages, barns, shops, metal homes to large arto dealerships and churches. We are proud to say we have developed a following of loyal customers in the past 27 years by maintaining a professional and ethical reputation. If you are looking for a dependable, reasonably priced steel building company to provide you with old fashion service and unmatched quality then give us a call for a quote. Take a look at our metal buildings and find out more about us on our website.
Specialties
And Commerce. Also The Lake Areas Of Lake Fork
Apartments Above Barns
Barndominium
Bob Sandlin
Commercial Building Construction
Concrete
Custom Garages
Custom Home Construction
Custom Horse Barn & Stall Construction
Custom Sheds
Cypress
Emory
Equipment Sheds
Farm Workshops
Free Written Estimates
Fully Licensed And Insured Contractor
Gilmer
Greenville
Hawkins
Hay Storage Barn Construction
Hobby Shops
Horse Barn Design & Build
Horse Barn Doors (Sliding, Dutch, Overhead)
Metal & Steel Buildings
Metal Garages
Mineola
Mt. Pleasant
Mt. Vernon
Pittsburg
Pole Barn Construction
Quitman
Quitman And Winnsboro.
Sulphur Springs
We Service The East Texas Cities Of Winnsboro