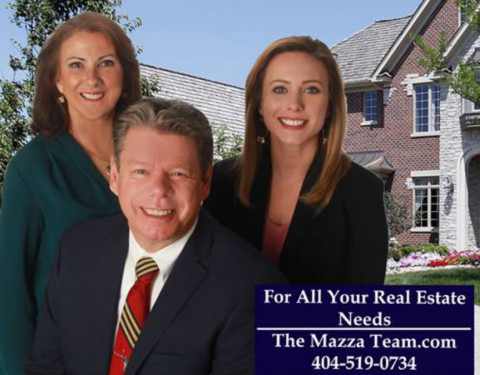 Best Horse Farms and Equestrian Facilities For Sale
Homes on acreage/horse farms are undervalued now through February. Let us show you the way.
https://tinyurl.com/ybdmjtl5
Top Seller and Buyer Representation since 1985
http://www.themazzateam.com
Now helping you sell your existing HOME so you can buy the PROPERTY you really want.
Want your home, paddocks, barns in front of the right buyers? Call The Mazza Team today! 404-519-0734
Purchasing a Horse Farm is a serious investment. Whether you are purchasing your first farm or are a seasoned investor, our expertise as Licensed Real Estate Associates and horse owner will make your next farm purchase or sale, an efficient, pleasant and successful experience.
Our knowledge of the real estate market and what it takes to make a successful farm will greatly benefit your search and purchase. Listening to your wants and needs we will prepare a list of properties for your review and preview. With years of training and experience, we will negotiate to get you the best possible price, within your time frame and under the most favorable terms.
The Mazza Team
Kathryn Mazza
kathrynmazza@gmail.com 404-519-0734
Sid Mazza
sidmazzateam@gmail.com 770-891-1444
www.themazzateam.com
Equestrian Horse Farm/Facility Specialist
Specialties
1st Time Buyers
Barns In Front Of The Right Buyers? Call The Mazza Team Today! 4
Best Horse Farms And Equestrian Facilities For Sale Top Seller
Breeding Facilities
BUYER & SELLER REALTOR
Buyer's Agent
Commercial Farms & Properties
Country Estates
Equestrian
Equestrian & Ranch Properties
Equestrian Agent
Equestrian Estates
Equestrian Facilities
Equestrian Properties
Equestrian Property Specialist
Equestrian Relocation
Equestrian Rentals (Seasonal, Short Term)
Equine Property
Farms
Farms And Land
Farms for Boarding / Private Use
Foreclosure Properties
Gated Communities With Equestrian Priveleges
Gentlemen Farms
Historic And Farm Properties
Homes And Land
Homes On Acreage
Horse Barns
Horse Farms
Horse Properties
Horse Property
Horse Property Buyers
Horse Property Planning
Horse Property Realtor
Horse Ranch
Horse Sales
Horse Training Facilities
Horse-farms-for-sale Now Helping You Sell Your Existing HOME So
I Work With Buyers And Sellers
Indoor Arenas
Land And Farms
Land for Sale
Listing
Listing Agent
Luxury Equestrian Estates
Mini & Hobby Horse Farms
Paddocks
Private Equestrian Communities
Property
Ranchettes
Recreational Properties
Resale
Riding Trails
Rural Horse Properties
SFR
Show Facilities
Single Family Homes
Single-family Homes
Small Horse Farms & Ranches
Top Team For Horse Farm Sales.
Upscale Horse Property
Want Your Home
Waterfront Horse Farms
Working Ranches
Www.themazzateam.com