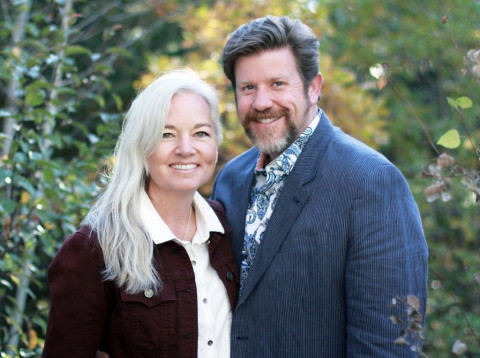 The McWilliams Group - MtnHomes4Horses at RE/MAX Alliance - Excellence in Real Estate
Specializing in Colorado Ranch, Recreation and Residential Properties, Andrew and Heather combine years of real estate experience and local knowledge to bring you the highest level of customer service and representation.
Whether you are buying or selling, we are passionate about our community, real estate, the market and using the latest technology and equipment to exceed your expectations.
Call or email us today for a professional and complimentary meeting!
Heather McWilliams
Andrew McWilliams
MtnHomes4Horses.com is a valuable resource for people who own and love horses.
From real estate information for the next time you are thinking of buying or selling, to trail ride ideas, horse related local businesses, horse event calendars, and equine blogs and photo tours, THERE IS ONLY 1 RESOURCE for all things horsey - MtnHomes4Horses.com!
If you are looking for a place to go where people understand your love for horses and our ranch and equine heritage, come to MtnHomes4Horses.com, after all, We Speak Horse.
Specialties
1st Time Buyers
A 5280 Five Star Agent
Buyer's Agent
Certified Mountain Area Specialist
Commercial Farms & Properties
Country Estates
Equestrian & Ranch Properties
Equestrian Estates
Equestrian Facilities
Equestrian Relocation
Equine Property
Farms And Land
Farms for Boarding / Private Use
Gentlemen Farms
Homes And Land
Homes On Acreage
Horse Barns
Horse Farms
Horse Properties
Horse Property
Horse Property Buyers
Horse Property Realtor
Horse Training Facilities
Hunting & Fishing Properties
I Work With Buyers And Sellers
Indoor Arenas
Land And Farms
Land for Sale
Listing
Listing Agent
Luxury Equestrian Estates
Luxury Home Marketing Specialist
Luxury Homes
Mini & Hobby Horse Farms
New Construction
Private Equestrian Communities
Realtor
Recreational Properties
Remax Hall Of Fame
Resale
Residential And Commercial Real Estate
Riding Trails
Rural Horse Properties
Single Family Homes
Single-family Homes
Small Horse Farms & Ranches
Specialize In Getting The Best Value For Your Hard Earned Dollar
Upscale Horse Property
USEF Member
Working Ranches