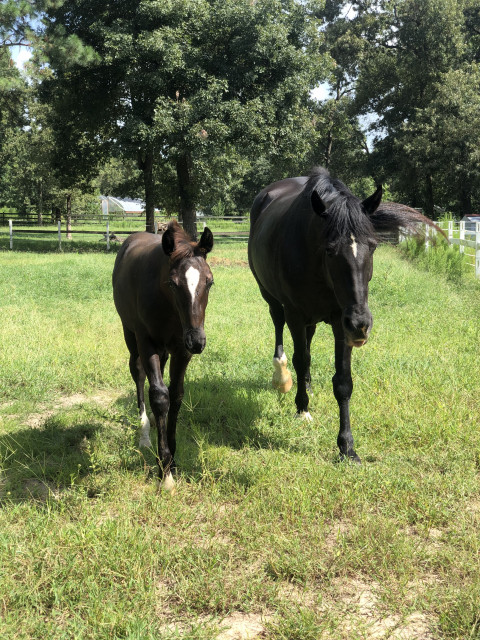 Looking for a a part boarder on this beautiful mare!
Genny Is a 18 year old, 17hh, draft/ Warmblood mare will be available in September for half lease up to 3 rides a week in a beautiful, private property with huge outdoor and access to trails located in Conroe (Houston)area.
Schooling at PSG level, Genny has a good piaffe working toward passage, confirm lead change working on tempis changes, decent extension and naturally collected, Genny can teach anyone the dressage basic mouvements. Honest, easy, kind and reliable mare, Genny have done about anything and everything from being the family and friends horse to teaching kids and beginners. Non only she is a confident giver but she is probably the sweetest mare there is. Very comfortable and safe Genny is looking for someone that will help her stay fit while training. Could be a good fit for someone wanting a good horse to have fun with (senior welcomes), someone that would like to improve their own riding skills or someone looking to enjoy a high quality Warmblood (without the disadvantage of owning one;) Genny is the right horse for you!
40$ ride
75$ private lesson ( dressage/ cavalletti/ small course/ trail ride/ longe lessons)
400$ part board (3 rides a week of your choosing)
call or text Fanny to schedule a test ride on this amazing girl.
*not for sale*