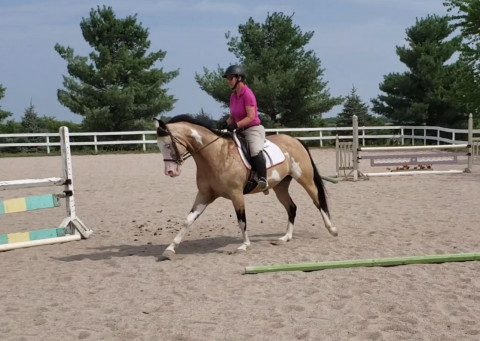 PRICE REDUCED!! MUST SELL!! Wonderful Packer for DRESSAGE or Western Dressage.
Just under 16hh Buckskin Paint Mare, 12 Years Old.
A Sweetheart that is a Joy to Ride! SMOOTH Walk, Trot, Canter and Very BROKE!
She has a Great Brain, with No Spook, No Maintenance
Plus, all the fun Dressage Movements! All the Lateral Movements, Leg Yeilds, Half Pass, Shoulder In, Turns On Haunches and MORE... Video Available.
AT Stillwater Stables in Bondurant, IA
NEGOTIABLE for a Great Home!