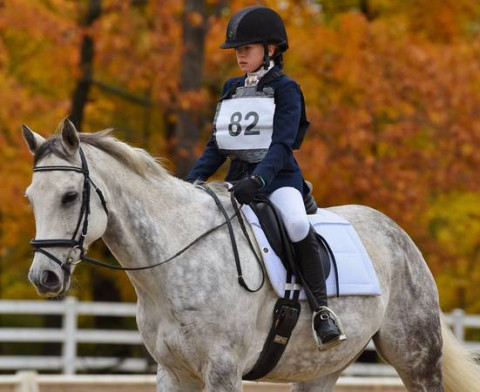 Introducing Fairings Duncan, 13 yo Appendix gelding, 16.2 h
2016 NEDA Region 8 Training Level Dressage Champion (also too 2nd in Level 1 that year)
Check out that winning ride here: https://www.youtube.com/watch?v=xN3qYo1q67M
Available for lease twice a week at just $20 per ride, and that includes access to his quality tack and grooming supplies.
Duncan lives at Timber Run in Pinckney and is coached by accomplished trainer Cathy Henderson (https://hendersonequestrian.com/). Her training rates are very affordable. I am pricing Duncan's lease fee so low to encourage you to take a class with Cathy once in a while.
I am only accepting inquries from experienced adult riders, preferably with a preference in dressage/flat work though light to moderate jumping is allowed. 
If interested, please give a description of your English riding background in your reply.