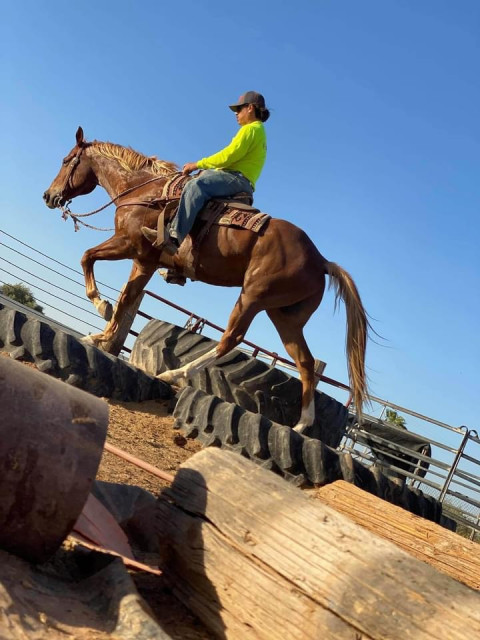 ?HQH Red Coyote?
?2011 AQHA Reg Gelding
?15 hands
?Cave Creek AZ
If you are looking for an athletic, all around, quick footed BROKE gelding that you can do anything you want, look no further!
Tater has had extensive training with the De La Cruz family, being exposed to anything and everything, tracking burros and cattle, obstacle courses, the desert and getting a good solid handle on him! He then came to me and had 30 days on the barrels and poles and I can honestly say this horse has so much potential and talent in the barrels I really feel he will go far! I have been hauling him with me to races to be exposed and do some time onlys and he's doing amazing! He is in your pocket type and is looking for his person! The ONLY reason he is looking for a new ? is because his owner was in a terrible car accident and is no longer able to ride.
Tater does all of the things, but he does have one bad habit, and that is he will get fresh if he sits. A quick jip around the round pen or around you and he is solid, he just needs a few mins to knock off the fresh and he's ready to work with no funny business once your on and working!
Please check out his video and photos and feel free to message me with any questions