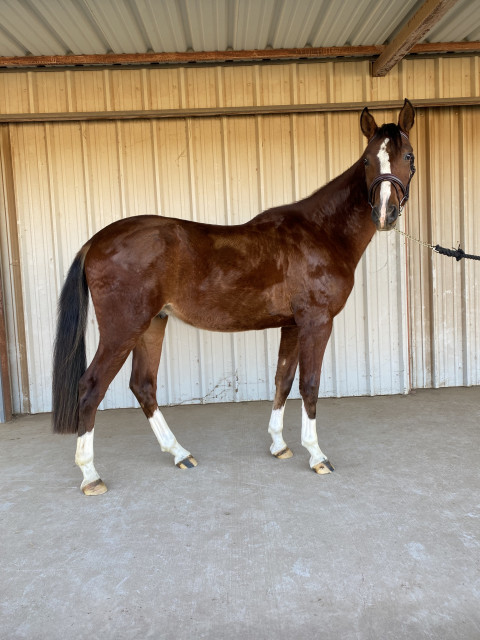 ***NEED TO SELL ASAP DUE TO PERSONAL CIRCUMSTANCES ONLY!!!!****MAKE OFFER!**
Captain America "Cap" is a coming 2 year old (in December) flashy bay 3/4 Andalusian gelding. Currently in training and is being ridden by top reining trainer 6 days a week (not being trained for reining) located in Decatur. Roughly 15.1 hh and growing. He is literally a massive puppy dog and very eager to please. It took less than 30 days at the trainers for him to begin being ridden with zero buck etc. we did NOT anticipate how quickly and easily he would progress! He will remain in training until sold and currently has 90 days + at trainers.
Sire is a very exotic rare red buckskin PRE ANCCE revised imported stud Desplante XIII standing at 16hh.
Dam is stunning 1/2 Andalusian out of Heroe Mac and 1/2 paint standing at 16.1hh. Currently awaiting Dam registration in order to complete his registration (will give you all paperwork and contact info needed to coordinate completing his registration.) This is your chance to have your OWN stunning Andalusian gelding with all the hard work taken care of at literally a FRACTION of the cost!!! Started correctly and now you finish him however you'd like! He is an incredible show prospect and a total love with no bad habits. Up to date on all shots and coggins. He will remain at trainers until sold and price will continue to increase accordingly! ONLY selling due to wanting to focus on showing in reining. Priced to sell ASAP.
Attached are photos of Grandsire: Heroe Mac, Sire: Desplante XIII, Dam and Captain America.
Serious inquires only will receive a response. Only POSSIBLE trade would be for an exceptionally bred young reining finished or prospect.