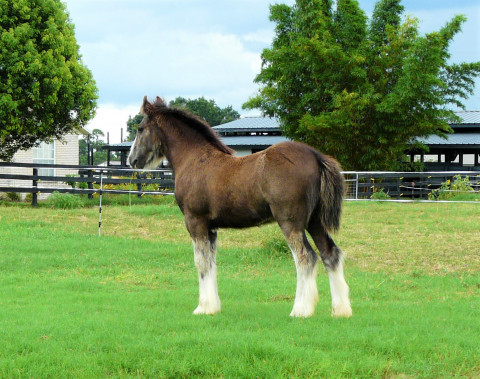 CaraVanner's Exoneration (AKA Honor) - 2021 Black Blagdon Colt with Marbled Front Feather
One Step Ahead of the Jailer x Gypsy
Ee W20/W20
Black Blagdon with a black & white marbled front leg that will make him stand out. Honor should finish about 13.1 H. 2 copies of the W20 gene, & 1 red/1 black (Ee).
There is just something about this little guy, I can't wait to see how he grows up. He has a sweet head & compact body. He will steal your heart!
He has 2 full siblings, & is the last of this breeding. Ask for pictures of his siblings.
Bloodlines Include (but not limited to): The Warden, Alfie's Stallion, Vines Mare, Kennocha Mocha, The Business (AKA The Boss), The Boss (UK), Lion King Granddaughter, Ambrose Deer Horse, The Blue Blagdon Mare, Blue Blagdon Stallion, Secret Drifter, TP's B&W Mare, The Diplomat, The Black Colt, Midget Daughter, Son of Bob the Blagdon, Bob The Blagdon, Lise's Dream Mare & More!
Visit my website for more information:
https://www.romanihorse.com/jailergypsy2021
Gypsy CaraVanners is located in Central Florida & has been breeding Gypsy Vanners for over 10 years. We have multiple horses available, & publicly standing stallions.
Contact Gypsy CaraVanners for more information.
(864) 72 GYPSY